Flatbed trucking can often be an intimidating field to enter, especially when it comes to clarifying the training process. Entry level CDL drivers may ask themselves, "Is flatbed trucking easier?" or "What do I need to know about flatbed trucking?". With the physical demands, complexity of loads, securement techniques, associated danger, and more, proper flatbed training is crucial to set you up for success in your career. Let's review what you can expect in Melton's flatbed training program.
Hands-On Securement & Tarping
Most flatbed truck companies including Melton haul a variety of freight types, which means the knowledge a driver needs for securement techniques is vast and critical. Flatbed training videos and online courses are excellent resources for drivers to take advantage of; however, especially in entry level driver training, nothing beats the hands-on flatbed securement training experience.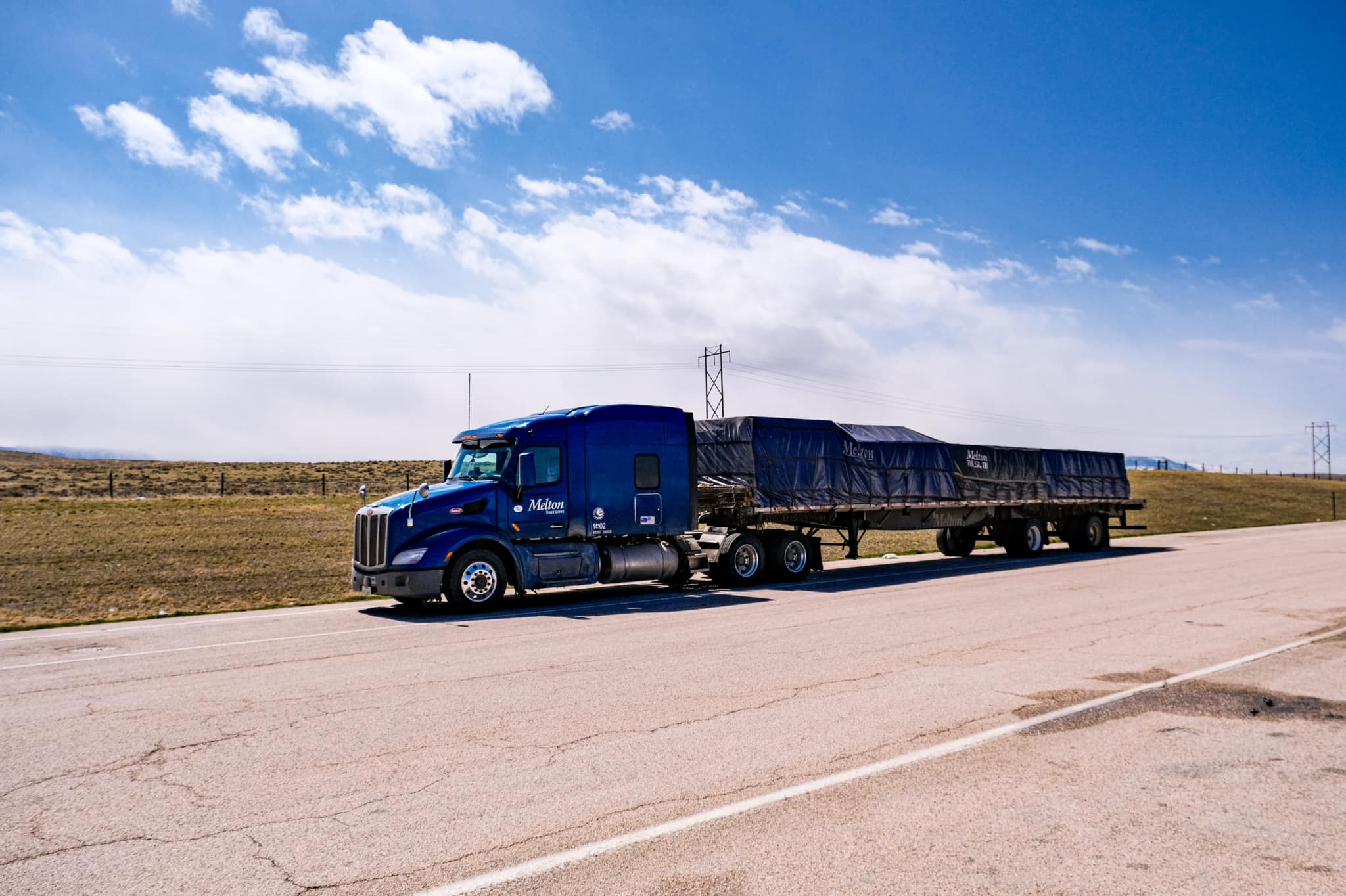 At Melton, we have numerous flatbed freight types for drivers to secure in orientation with over 20 hours of scheduled hands-on securement and tarping time. We've found this length and level and instruction has led to significant decreases in accidents amongst new drivers and has increased their overall productivity, thus paycheck, with Melton. Drivers will learn the various techniques when securing a load such as alternating straps, multilayer securement, protection against directional forces, X-strap placements, protecting the commodity, and more. Furthermore, students will learn how to properly use the tools they're given such as straps, binders, chains, bungees, edge protectors, and more.
Lastly, our on-the-job training also includes extensive hands-on experience tarping loads. Tarping certainly takes practice and skill, and we start entry level drivers quickly in learning the art.
Trip Planning
Trip planning is essential to a productive, safe CDL flatbed truck driver. Drivers will learn how to maximize their time from loading, securement, drive time, stops, and final arrival. Trip planning allows for drivers to be proactive in their routes and potentially avoid any unforeseen dangers or delays such as weather, traffic, road closures, etc. Plus, it helps avoid accidents by identifying the best route suitable for a truck, planning stops for load check tire checks, and timing around congestion.
This process also significantly impacts driver productivity by planning for hours of service and load delivery times. Want to be a productive, safe, and top-earning flatbed driver? Trip planning is essential!
Compliance, Technology, and Communications Training
Melton's entire on the job training schedule is formatted like hours-of-service regulations. Drivers record everything from on duty/instruction time, securement time, breaks, and even time off duty time in the sleeper. Not only does Melton apply real-world scenarios when teaching hours-of-service, but also instructs an extensive class on properly recording your time. From the technology, various examples of when to use and when not to use certain statuses, and more – safety and compliance is our top priority from start to finish.
Melton also trains student drivers on the technology they will be using such as their Qualcomm, Lytx DriveCams, and additional safety technology in the truck. Moreover, Melton's on-the-job training covers driver resources and communication tools including social media, Qualcomm messaging, the Melton app, and more.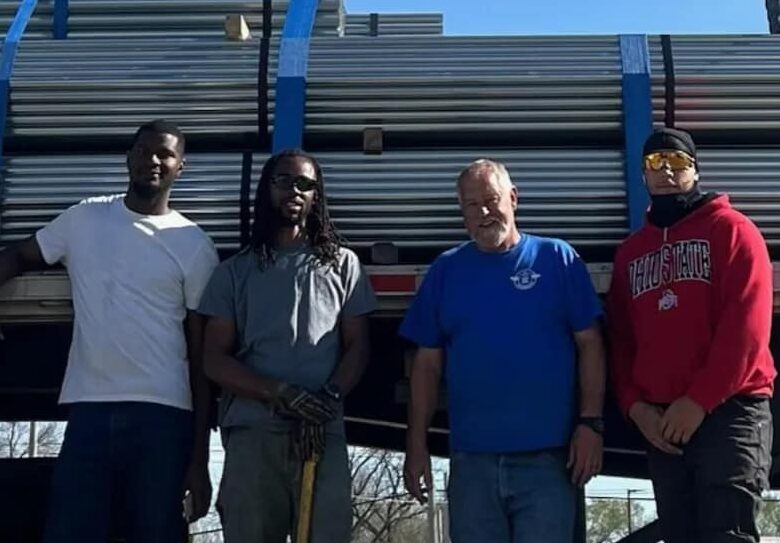 Injury Prevention
Flatbed trucking can be a dangerous profession if drivers do not take the proper precautions. Melton's on the job training includes instruction and real-world practice in proper PPE wearing, lifting, throwing straps, and more. Our goal is to embed routines such as stretching, techniques in securement, and every day best practices to alleviate the risk of injury.
Real World Road Tests & Backing
Road tests are an essential part of on-the-job training programs; however, Melton takes it a step further with real-world road tests that follow the typical timeline of a load. Not only is the driver practicing proper, safe driving techniques following Smith System Defensive Driving, but also gaining some knowledge into how their load process should be performed aside from classroom instruction. We also include individual backing practice using different angles and challenges. Student flatbed drivers will gain even more of this knowledge during their time with a Road Trainer as well.
And More!
As you can tell, flatbed training is certainly multifaceted and crucial to success in a trucking career. Melton's on the job training also includes extensive instruction about CSA, scaling, and MPG as well as presentations from our Safety, Operations, Payroll, Wellness, Benefits, and Recruiting teams. At Melton, we believe proactive, proper training from the beginning is key to a safe, productive Class A flatbed trucking job. If you're interested in learning more about Melton's on the job flatbed training, please click here to call our Recruiting team.
Find out more about flatbed trucking in the following posts: