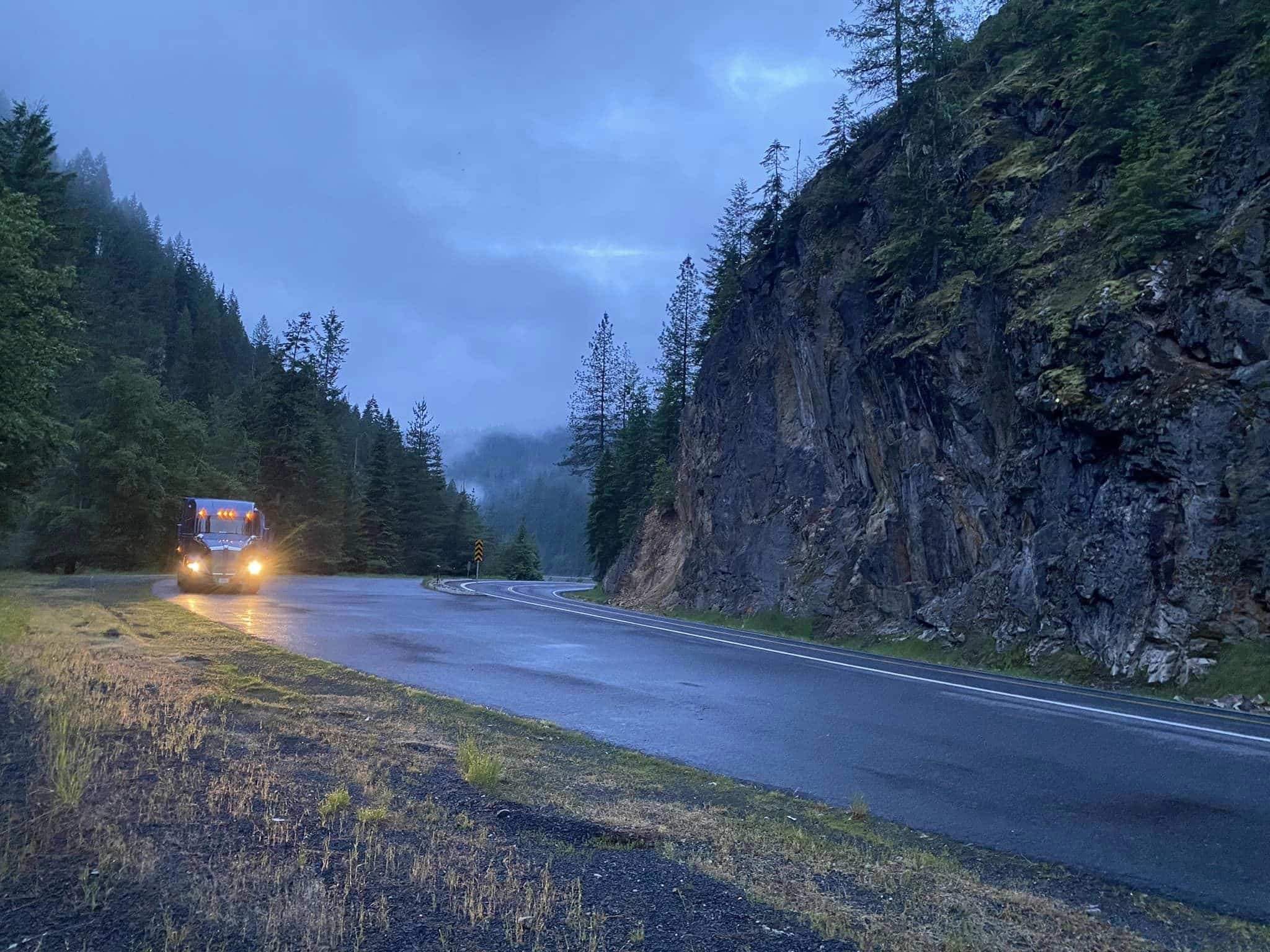 OTR vs Regional vs Local Truck Driving
The process of becoming a truck driver can be an adventure. Some jump headfirst into driving, and others join trucking later in life for a change in career. No matter what your reason is for becoming a driver, you must all have one thing in common: you want to be the captain of your own ship. It is each driver's responsibility to keep their truck well maintained and a safe road warrior, no matter how many miles you travel. Let's look at the pros and cons of three different options you have as a trucking career approaches your horizon.
Melton's Opportunities
Melton offers mainly OTR jobs, meaning drivers will be out from 2-4 weeks at a time depending on where their home domicile is located in comparison to I-35. For those living within 75 miles of I-35 in OK and TX or those living in Houston, TX, regional opportunities are available. Check out all of Melton Truck Line's jobs here!
OTR, or over-the-road trucking, involves staying on the road for long stretches of time and delivering freight that needs to travel across many states, or even across countries. Driving OTR is a common entry-level option for newer truck drivers who are looking to gain experience before qualifying for local or regional routes. 
Pros and Cons of OTR Driving
Because of the longer miles, OTR truck drivers will often receive higher salaries than local drivers. Another advantage of driving OTR is the ability to travel. The open road can be a breath of fresh air that ignites a spark of joy in someone who was stuck in an office space or trapped in a non-fulfilling career. OTR work will take you to new places, allow you to meet new people, and hopefully brighten your outlook on life. If you're curious about entry-level OTR trucking jobs, you can view our new to trucking page for more information.
However, over the road trucking jobs do come with their own challenges. Hours tend to be long, you're on your own most of the time, and you have to sleep in your truck quite a bit. The most difficult part for drivers tends to be the time spent away from home – usually for days, weeks, or even months. Like with any job that requires you to be away from home, you may miss out on precious moments with family and loved ones while you are gone. Although technology has come a long way in helping people stay connected, some of the missed time at home cannot be replaced. This is a sacrifice that some people are not able to make. If you're considering OTR driving, check out this article on Ways to Stay Connected While Over the Road.
What is Regional Trucking?
Regional trucking refers to a driver staying within a certain radius, usually encompassing several adjacent states in a region of the U.S. These drivers are typically home weekly as opposed to every few weeks, as their routes tend to be shorter.
Pros and Cons of Regional Trucking
Regional trucking makes a good middle ground for drivers who want to stay out on the road and experience the trucking lifestyle, but can't be away from home for weeks at a time. You may make a little less than an OTR driver due to shorter routes and less time on the road, and you also won't be able to see as much of the country as you would in an OTR career. You are also still away from home for several days at a time, and may find it difficult being away from friends or family so often. It can also be more difficult to find a regional job with little or no driving experience, so be prepared to drive OTR for a few months or longer before accepting a regional position.
Local trucking has a driver delivering freight within state lines or in adjacent states. These routes will be completed within a single day, and drivers will be home every evening. Most of the time, local drivers will be navigating through city streets with more traffic. These close quarters make local driving a job reserved mostly for experienced truckers.
Pros and Cons of Local Trucking
The biggest perk of local driving is being able to return home every night. This means more time at home with family, friends, and loved ones. For those with young families or who otherwise have trouble being away, local driving could be a good alternative to regional or OTR driving.
Local driving may equate to more time at home, but it's a tough job all the same. You are constantly in traffic and making a lot of turns, backing up, all while maneuvering around both vehicles and pedestrians. Local driving will sharpen your driving skills, but it tends to have more risk associated with it, which means most companies (including Melton) want to see 6-12 months of driving OTR before they consider a driver for local work. And while you will technically return home in the evenings, your hours may still be long depending on your company and the loads you're hauling.
The process of learning what is best for each driver is not one size fits all. It is up to each person to make the choice of what career path best suits them and their families. There are different benefits to OTR, regional, and local driving, and each is different and unique. If you decide to try the trucking lifestyle, it's important that you discuss this new career path with your support system at home to make sure they understand what the job entails. For drivers to be happy and successful, they must feel supported by the company they work for and their loved ones at home. Do your research and go into any situation with an open mind. You can learn more about the Melton's flatbed jobs here.
Check out some related blog posts!