Almost 30% of Melton's drivers have been with the company for more than three years and more than 130 of our drivers have driven more than one million miles with Melton. We are looking for the next driver to call Melton home. Is that you?
Whether you're just starting your career or you have years of trucking industry experience, we invest in our employees by offering top pay and benefits, driver tuition reimbursement, and much more.
Melton Truck Lines is one of the largest and most experienced international flatbed carriers in North America. With more than 67 years of industry experience, we take pride in our reputation of being a leader in the flatbed trucking industry.
Our commitment to consistently improve service to our customers, coupled with our commitment to the transportation industry and family of flatbed drivers, makes us stand out. We employ over 1,350 of the best drivers, prioritizing driver well-being above all.
Please give our recruiting experts a call to talk about what you're looking for in your next driving position and get out on the road in a big blue Melton truck.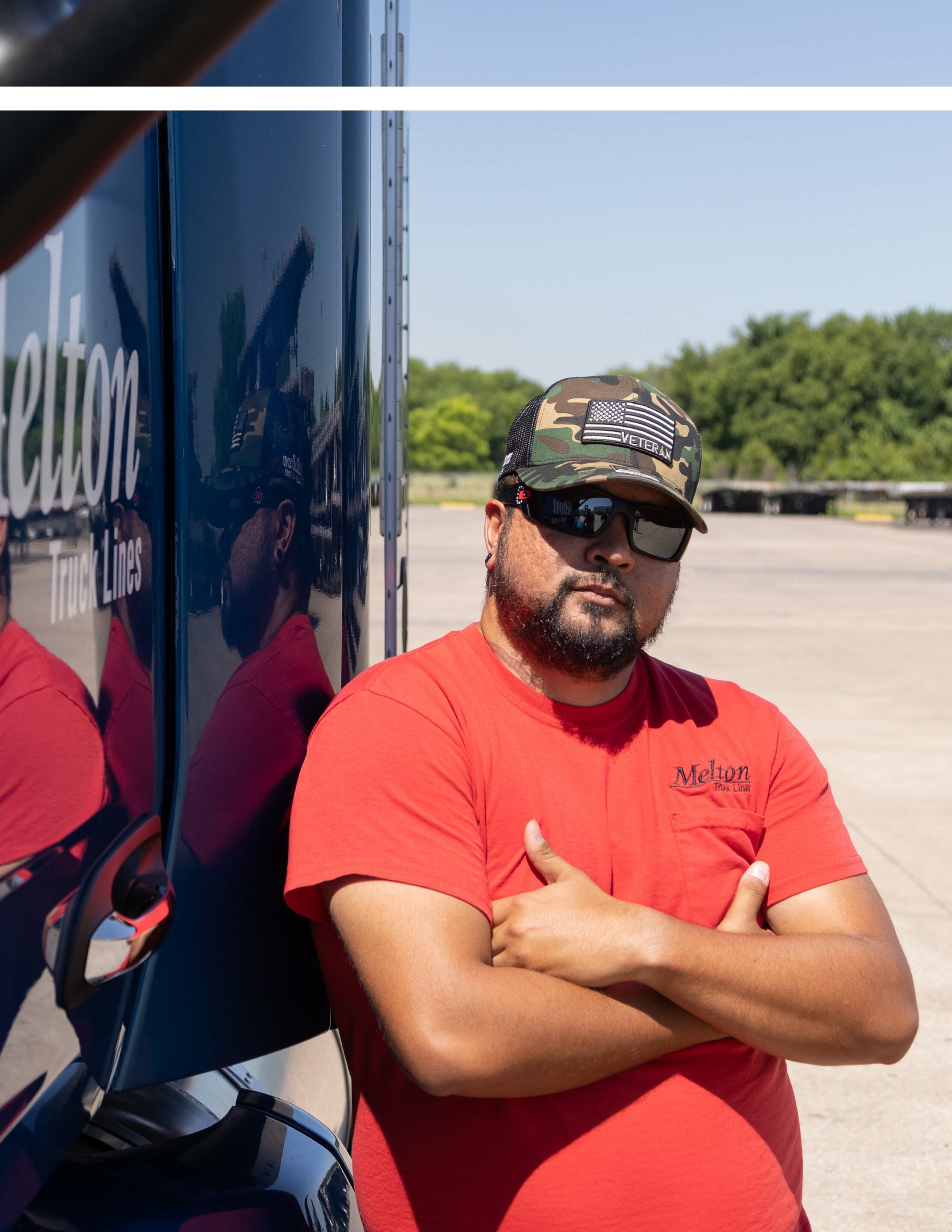 Flatbed Truck Driver Job Requirements
Melton Truck Lines currently has job openings available for experienced and entry–level truck drivers in the lower 48 states. For your application to be processed, you should meet the following standards:
Must be 21 years of age or older

Valid Class A CDL from the state you reside in

No BACs, DUIs, or DWIs in the last five years

Must meet all applicable DOT Regulations including a DOT physical and NIDA approved drug screen administered by a Melton Truck Lines physician

Must pass an integrity interview and meet Melton's work attendance and availability requirements
If you have questions about our requirements or would like to know if you qualify for a position as a Class A CDL Over-the-Road (OTR) Flatbed Driver with Melton, please call us at 866-715-8563.