Flatbed Shipping Services
Flatbed Transportation Solutions
Melton Truck Lines has been a leader in the flatbed industry for nearly 70 years. We operate a well-maintained fleet of late-model trucks and 53-foot air-ride, flatbed trailers that scale 48,000-pound payloads, as well as 53-foot step deck trailers that scale 46,000-pound payloads. All our trailers are California Legal. Unlike many flatbed carriers who only run regionally or in a limited geographic area, Melton operates in all 48 contiguous states, as well as Canada and Mexico.
USA Domestic Freight Services
Over Dimensional Freight Services
Customized Solutions
Whether you need dedicated trucks or trailer pools, Melton can provide you with customized solutions to meet your flatbed transportation needs through responsive customer service, advanced technology, and our modern, expanding fleet. 
Load Tracking
Online load tracking with optional email notifications provides up-to-the-minute status updates of your shipments.
We also offer EDI (Electronic Data Interchange) and online communications for load tracking and tendering, electronic pricing and billing, invoicing, and bills of lading.
Terminal Locations
Melton has terminals staffed with operations and safety personnel in Laredo and El Paso, TX, Masury, OH, and Birmingham, AL. We have covered cargo protection facilities in Tulsa, OK, and Laredo.
Melton Truck Lines' outstanding service has earned us recognition as a premier flatbed and step deck carrier. We hire service-oriented, over-the-road drivers that meet stringent safe driving standards. Melton has received numerous awards for services, safety, and employee and customer satisfaction. Need some flatbed freight loads moved? Get a free flatbed quote here.   
As one of the largest and most experienced international flatbed and step deck carriers in North America, Melton Truck Lines is U.S. Customs bonded and handles thousands of international shipments each year.
Melton participates in ACE & CTPAT, both of which help trade and strengthen border security. We are well-versed in border crossings as well as the paperwork and processes involved in getting your freight across the border. Our trucks and drivers cross the Canadian border and deliver your load to its destination without the delay of cross-border handoff.
Our goal is to make shipments into and out of Canada as effortless as a domestic load. All of our trucks are equipped with Omnitracs, and we offer online load tracking 24-hours a day, so you can always know the status of your shipments. Have an upcoming flatbed load to Canada? Click here for a free flatbed quote.
With one of the longest histories of international through-trailer service among all United States carriers, border crossings are a routine business at Melton Truck Lines. Over 30% of our business crosses the U.S. and Mexican borders. Melton has demonstrated its superiority in cross-border operations expertise and the ability to deliver products on time and damage-free.
Through-Trailer Service
Our through-trailer service to and from Mexico keeps our customer's cargo on the same trailer, speeding up border crossing, reducing cost, and minimizing risk of cargo damage. Our customers can track their own shipments into and out of Mexico via our website, which includes information fields updated by our Mexican carriers.
Qualified Personnel & Modern Facilities
Our offices in Monterrey, Laredo, El Paso, and Tulsa track all shipments in Mexico to ensure each load arrives at the final delivery point intact and on time.
Melton's high-quality service standards are upheld by maintaining long-term associations with Mexican carriers. Our customers can depend on the experience we have built working with the most respectful Mexican carriers, customs brokers, and freight forwarders.
Thousands of truckloads per day currently cross the Laredo, TX border. The majority of Melton Truck Lines trailers moving freight for our customers use this particular port. Our cargo protection facility (CPF) at our Laredo terminal holds 20 trailers under one roof and serves as a protected holding area for cargo in transit. The other ports we provide service through include Calexico, CA.; Nogales, AZ; McAllen, Brownsville, Eagle Pass, and El Paso, TX. Have some coming flatbed freight to haul to/from Mexico? Get a free flatbed quote here.
Over Dimensional Freight Services
Melton Truck Lines has a team of experts in our over-dimensional department that ease load routings, get permits, streamline guidance, and other special requirements. We are a full-service flatbed and step deck carrier, offering both legal and over-dimensional loads to best meet our customers' shipping needs.
What is Over Dimensional Freight?
Over-Dimensional, or "OD" freight, is any product that exceeds one or more of the standard legal-size criteria implemented by each state.
Melton

Size Limits for Over-Dimensional Loads
Melton flatbeds can load up to 65-foot long material, but the load must be under 38,000-pounds to scale legally and must be self-supporting material.
When the size of the load exceeds one or more of these limits, it is over-dimensional. At any time, if a load exceeds 8-feet, 6-inches width, it is considered over-dimensional in every state. Every state has different length limits for combination vehicles, so Melton's over-dimensional department takes extra care to ensure our unique load is routed and permitted correctly.
Is My Load Eligible for a Permit?
For a load to be eligible to operate under a permit, it must be a "non-divisible" load. This means that the freight must be one solid piece that cannot be easily disassembled and made into smaller pieces that will fit within the legal-size limits of the trailer. If a load is over 8-feet, 6-inches in width, it must be one piece that cannot be altered to fit within the legal size limits.
Multiple pieces placed side-by-side is considered a "divisible" load and must be made legal; however, this does not mean that we cannot take over-dimensional freight that is in multiple pieces. As long as the piece(s) causing the load to be over-dimensional fit within the definition of a "non-divisible" load, we can take it.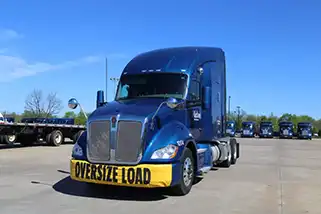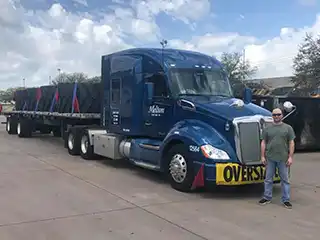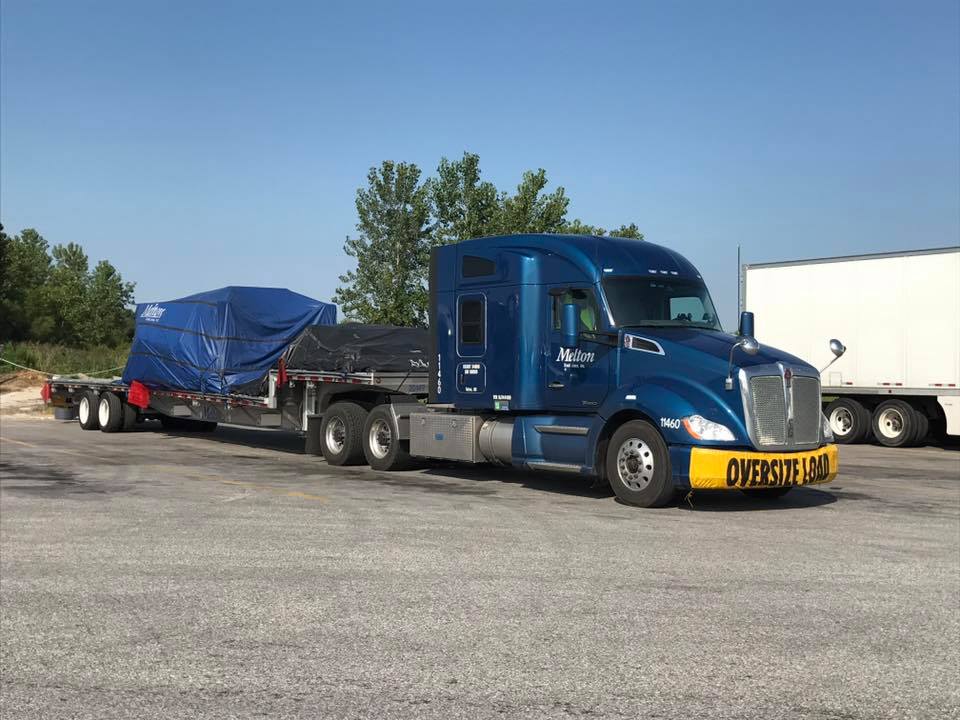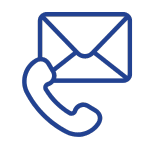 Questions or concerns about OD freight? Use the buttons below to contact our dedicated team of Special Service Coordinators.

"The customer service and sales support we get from the Melton team is fantastic. Melton representatives are available to me to talk trucking strategy, to help me with budgetary pricing, and to help with creative solutions to transportation problems in our network. My account rep accompanied me on a customer call to address trucking issues that had nothing to do with Melton Truck Lines, but to help me explain the trucking perspective to the customer. Melton's support of our business is outstanding."

"We would not deliver to our customers in the manner they have grown accustomed to receiving without the commitment Melton Truck Lines makes to our business. Melton commits capacity to us every day, builds capacity into our origins to be able to haul our freight out of our origins. Melton supports us with flatbed capacity out of a dozen of our locations. On the rare occasion when a truck might be late, Melton does a good job communicating status of the truck with our customers and with us, so we are all kept up to date and aware of truck status."

"I know anytime I need a material shipped, I will have a team of people coordinating every aspect as soon as I email or call.
From what is required, when it will be picked up, to delivery aspects, we are informed and updated. I have personally dealt with hundreds of other companies, and I can honestly say Melton has always been the most seamless. The drivers have always been exceptionally well mannered, and ready to get the job done. As well as all of the trucks being meticulously maintained and outfitted with all required accessories. This alleviates stress and down time that normally could occur by my company and its customers."

"When/if there are issues, we always receive proactive feedback and support to find the solution that addresses the issue. I am always impressed with the lengths Melton Truck Lines will go to try to recover a load that broke down, to find another driver who is in the area who can jump in and haul the freight to the destination. They always look for a creative solution on the infrequent occasion when the chips are down. The infrequent occurrence of equipment issues speaks to the well-maintained fleet of trucks Melton drivers operate."
"The customer service and sales support we get from the Melton team is fantastic. Melton representatives are available to me to talk trucking strategy, to help me with budgetary pricing, and to help with creative solutions to transportation problems in our network. My account rep accompanied me on a customer call to address trucking issues that had nothing to do with Melton Truck Lines, but to help me explain the trucking perspective to the customer. Melton's support of our business is outstanding."
"We would not deliver to our customers in the manner they have grown accustomed to receiving without the commitment Melton Truck Lines makes to our business. Melton commits capacity to us every day, builds capacity into our origins to be able to haul our freight out of our origins. Melton supports us with flatbed capacity out of a dozen of our locations. On the rare occasion when a truck might be late, Melton does a good job communicating status of the truck with our customers and with us, so we are all kept up to date and aware of truck status."
"I know anytime I need a material shipped, I will have a team of people coordinating every aspect as soon as I email or call.
From what is required, when it will be picked up, to delivery aspects, we are informed and updated. I have personally dealt with hundreds of other companies, and I can honestly say Melton has always been the most seamless. The drivers have always been exceptionally well mannered, and ready to get the job done. As well as all of the trucks being meticulously maintained and outfitted with all required accessories. This alleviates stress and down time that normally could occur by my company and its customers."
"When/if there are issues, we always receive proactive feedback and support to find the solution that addresses the issue. I am always impressed with the lengths Melton Truck Lines will go to try to recover a load that broke down, to find another driver who is in the area who can jump in and haul the freight to the destination. They always look for a creative solution on the infrequent occasion when the chips are down. The infrequent occurrence of equipment issues speaks to the well-maintained fleet of trucks Melton drivers operate."