Great drivers deserve great equipment! Melton Truck Lines operates a large and growing fleet of impeccably maintained, late-model flatbed trucking equipment. We have one of the most modern and impressive fleets on the road today with the average age of our tractors being 1.7 years.
We assign trucks to individual drivers which means the truck stays with you even on home time. No slip seating! Melton also supports our drivers with 24/7 roadside assistance as well as excellent operational support.
Our CSA-friendly and late-model equipment will keep you rolling. Experience the most comfortable miles you'll ever drive with Melton!
When I was looking for a company, I had 3 in mind and what honestly drew me to them was the appearance of their equipment. I can honestly say, I never saw a Melton Truck that didn't look spectacular with upgraded equipment.

Terrance S.

Melton Abassador
All trucks have a 72″ walk in sleeper with 42 x 80 oversized double bunks. 100% automatics.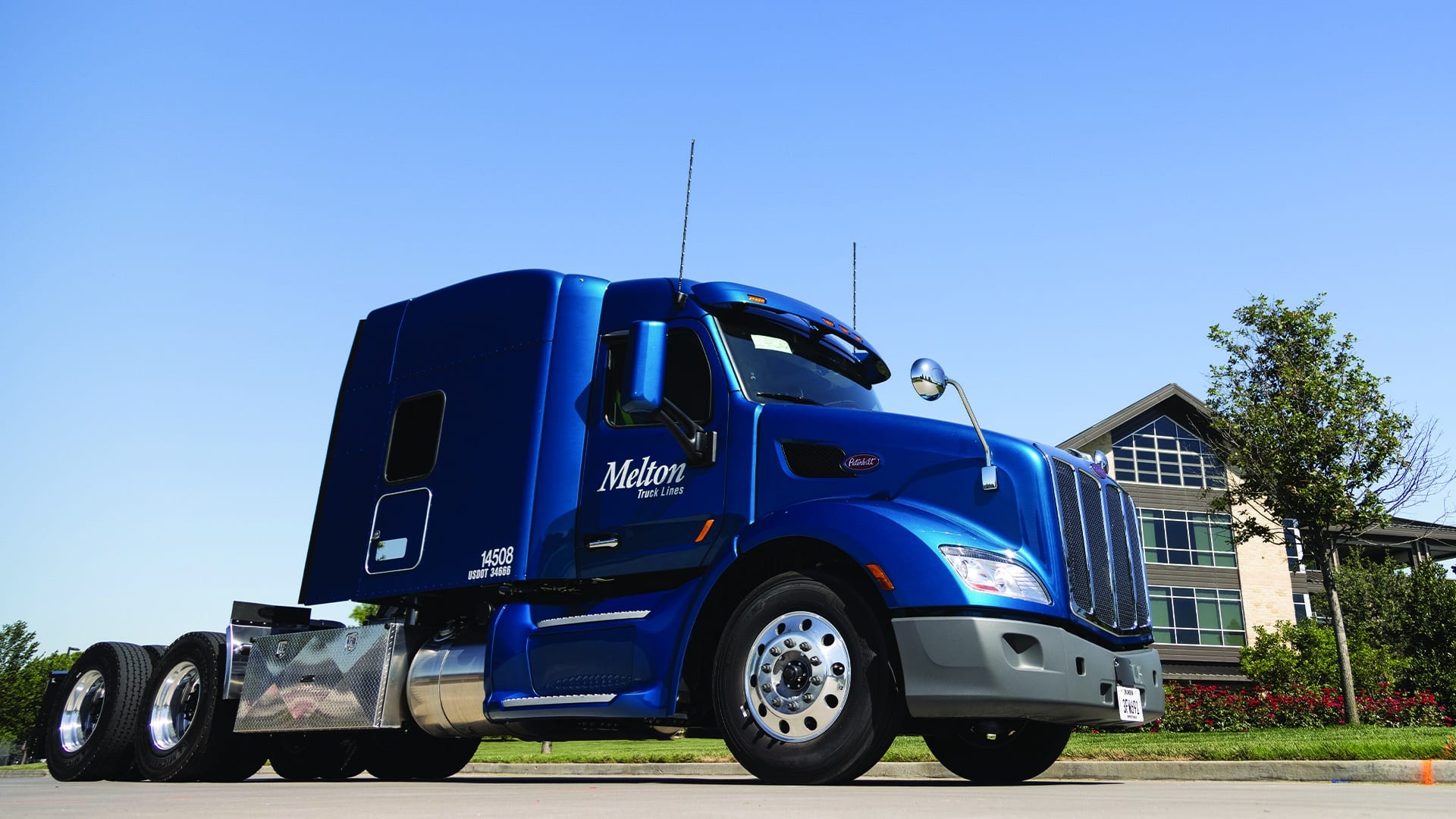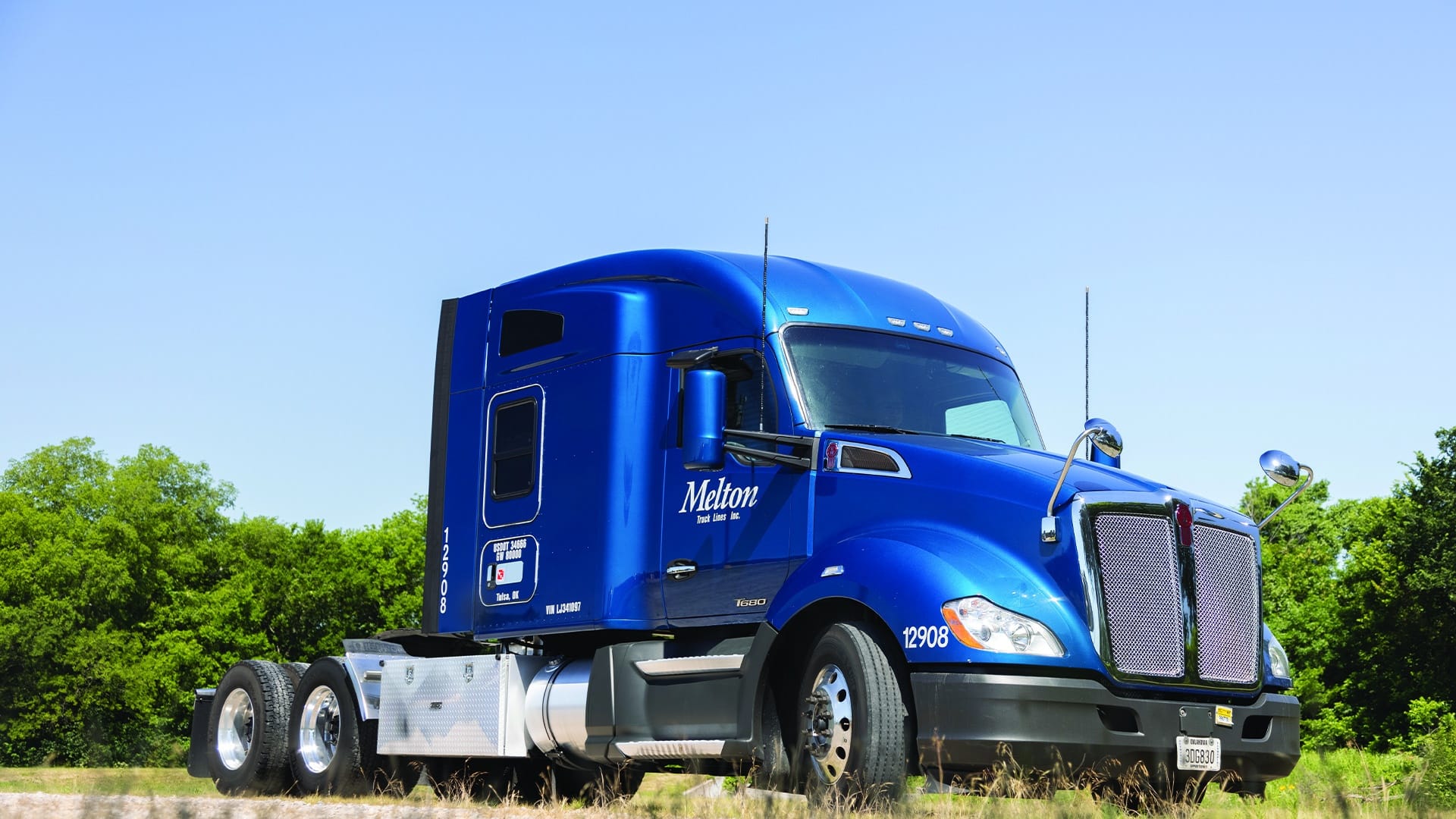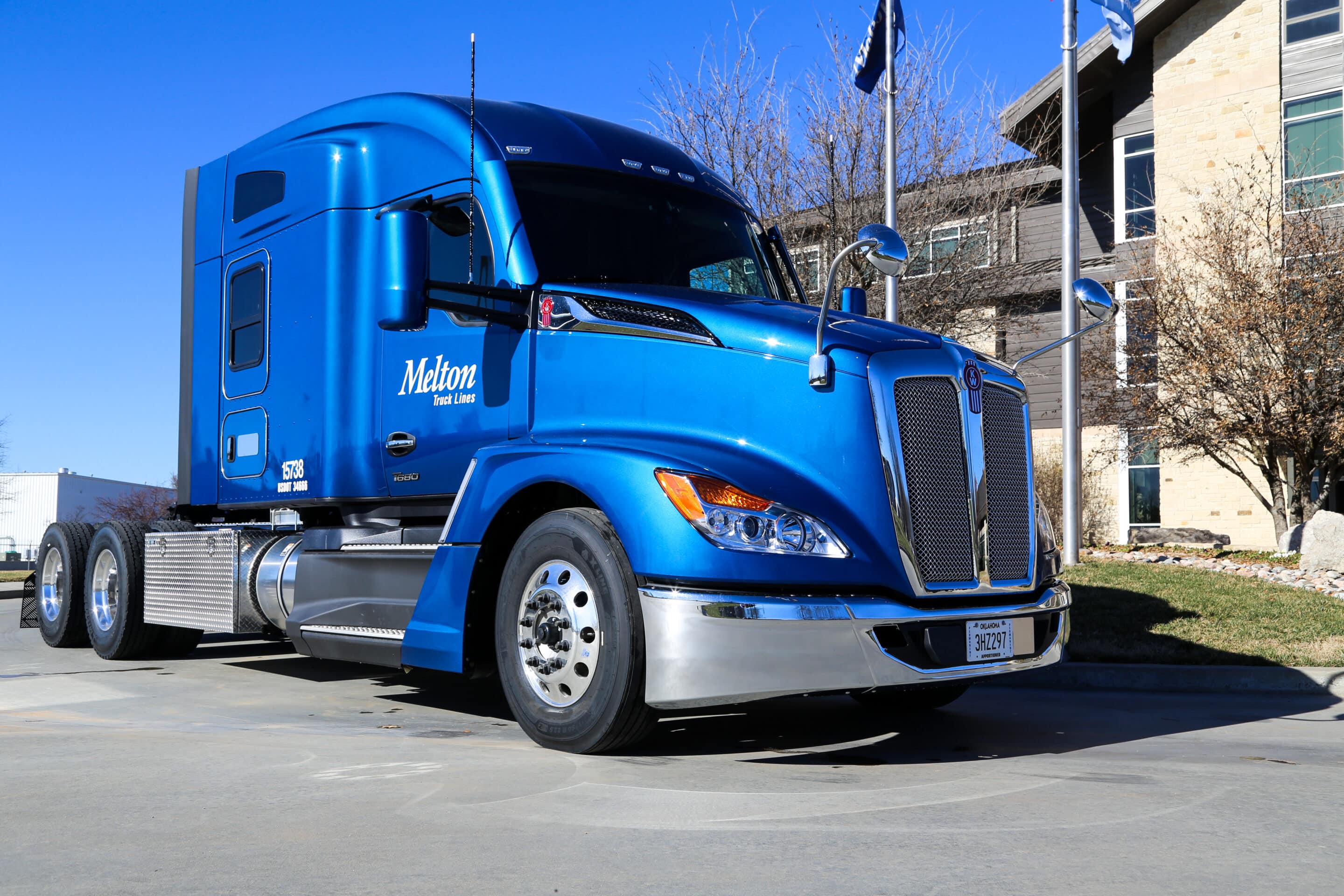 Truck Features
72 to 76 inch Mid Roof
Double Bunk Walk-In Sleepers
Refrigerators & Upgraded Interiors
Upgraded Driver Seats
1500 to 1800 Power Watt Inverters
Automatic Transmission
ISX Cummins, MX PACCAR, & Detroit Diesel DD15 Engines
Omnitracs IVG Unit with Electronic Logs
AM/FM/CD/USB/Weather Band Radio with Bluetooth
What Our Drivers Have to Say About Our Equipment
 After shifting gears for decades, I LOVE the 12 speed automatic transmission. It shifts really well, it does a great job on improving the mpg, it does an excellent job of managing speed on mountain grades, it reduces wear and tear on my shoulder and knee since I don't have to clutch and shift. I was dreading having to switch to the automatic transmission, but it only took me two days to fall in love with the automatic.
I love the collision mitigation system because it gives me a "heads up" on what's going on with the vehicle in front of me (regarding their speed) well before I get to them so I can make lane changing decisions sooner. And I am super stoked that we have the electric auxiliary power units (EPUs) on our trucks. It is so nice to park for the evening and not have to idle the engine. It's really nice to have a whole separate system that powers a very comfortable HVAC system that keeps me cool on the hottest days and warm on the coldest!
I appreciate the fact that Melton really focuses on truck appearance. Melton appreciates uniformity and they want us to keep our trucks clean and they don't hold back when it comes to maintenance issues, they just get issues taken care of ASAP.