ABOUT MELTON TRUCK LINES
Based out of Tulsa, Oklahoma, Melton Truck Lines is known for treating its drivers like family and is one of the nation's leading flatbed and step deck trucking companies, serving customers from coast to coast with more than 65 years of experience with a reputation of excellence in the transportation industry.
We can provide customized solutions to meet all our customer's flatbed transportation needs through responsive customer service, advanced technology, and our modern, ever-expanding fleet.
Melton aims to remain ahead of the competition with top base pay, tarp pay, great benefits, as well as bonus and recognition programs for all our drivers.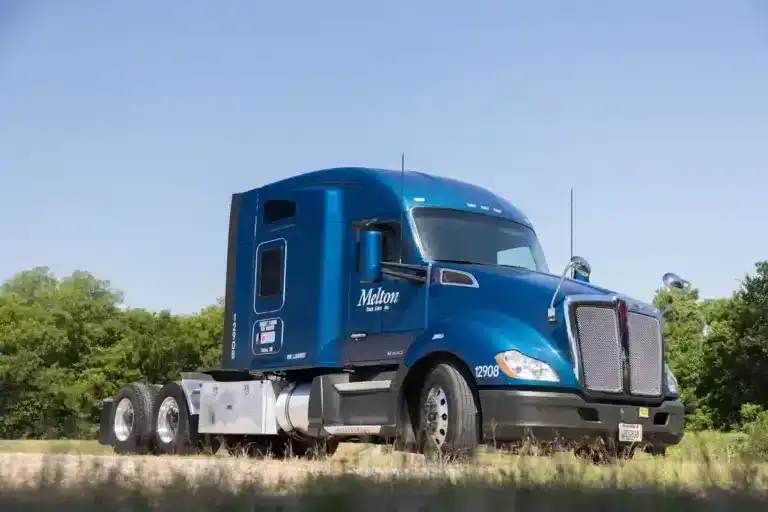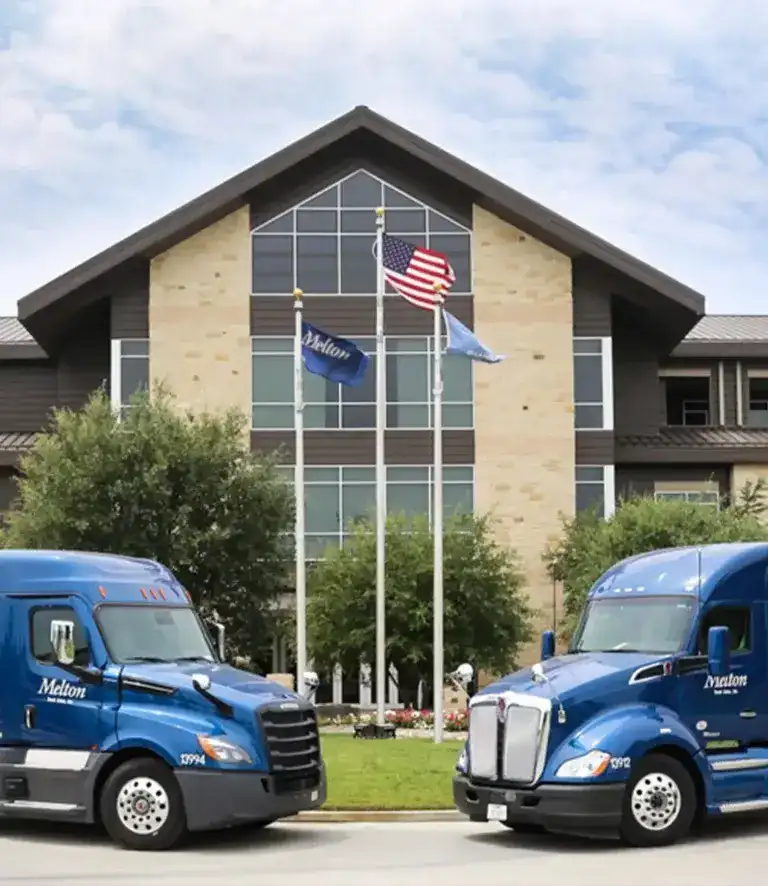 In 1954, Bert and Gladys Melton formed their business, Melton Truck Lines, in Crossett, Arkansas. They began hauling lumber and roofing materials throughout Missouri, Arkansas, Texas, Oklahoma, and New Mexico. Bert purchased two brand-new diesel "B Series" Mack tractors slowly developing his fleet. In 1957, Bert passed, leaving the business in his wife's hands.
In 1958, William Duncan McRae purchased the company. In respect of Bert Melton's memory, the name Melton was maintained for the truck line. From the beginning, the newly incorporated company had a family-first atmosphere. The company was small, and many of the employees were husbands and wives. Their family atmosphere grew stronger as whole families came together – mothers, fathers, sons, and daughters – to become part of the "Melton Family." The McRaes became known affectionately as Mr. and Mrs. Mac.
Mr. Mac later approached his son, Duncan (Dunc) McRae, Jr., with the idea of joining him in the company. Dunc used his experience with IBM, recognizing the benefit of Melton to become early adopters of computers. At the time, there were few programs designed for trucking companies, so Duncan wrote his own, which put Melton in front of the competition.
In 1980, Melton was approved as a bonded carrier with the customs service, marking the start of their Mexican "through-trailer" service, another pioneering move. Through the years, Melton's fleet grew to 600 trucks and utilized both box vans and flatbed trailers.
Meanwhile, in 1989, Bob Peterson formed a new company called GlasTran located in Tulsa, Oklahoma whose focus was on the needs of flatbed shippers. His first customers were glass companies, and the company started up with 30 leased tractors, 36 trailers, and six people in the office.
In 1991, Duncan McRae, Jr., retired by selling Melton Truck Lines, Inc. to Bob Peterson. At the time of the sale, Melton's operation consisted of 340 trucks, 700 trailers, and 12 terminals. Bob decided to move the headquarters to Tulsa, merging GlasTran and Melton. Melton family members describe the period before the merger as "Old Melton" and the subsequent years as "New Melton."
Melton Truck Lines has grown to be an industry leader, employing over 1,400 of the best drivers available. The company continues to convey an attitude and feeling of family. Their gleaming fleet of blue Melton trucks proudly serves customers from coast to coast and strives to remain ahead of the competition with top-notch customer service and safety programs, as well as state-of-the-art equipment and communications techniques.