Best Trucking companies for Military Veterans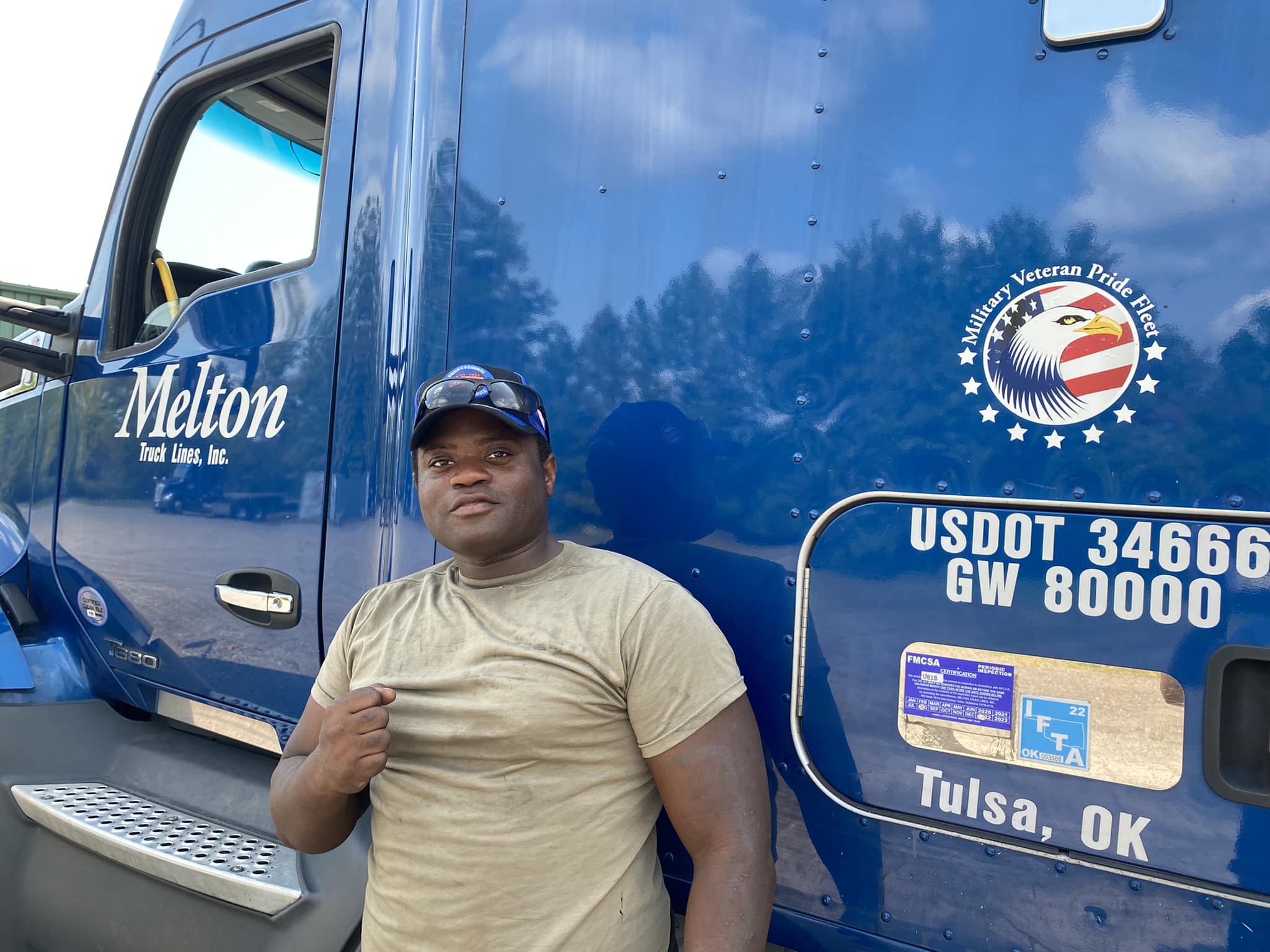 of Melton Employees are Veterans/Former Military Members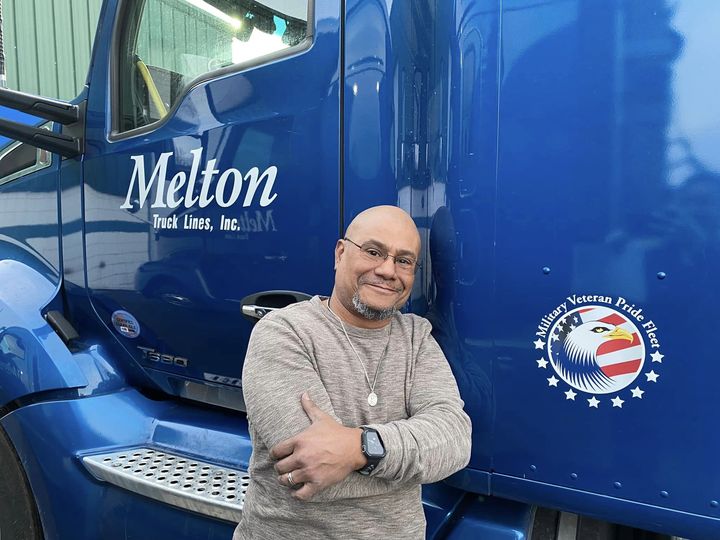 Apprenticeship Program & On-the-Job Flatbed Training for Veterans – Military Friendly Truck Driving Company
Melton is one of the best trucking companies for veterans & military members – With over 30% of Melton employees having served in the military, we're a company that understands the value of service. Melton offers veterans on-the-job flatbed training, apprenticeship programs, and a great career for any veteran that enjoys a culture focusing on teamwork, discipline, and dedication. Our extensive programs and veteran resources are available to all Melton veterans.
Melton is proud to have a strong veteran focus, dedicated Military Team, and Veteran Resource Group that is designed to support veterans' transition into the trucking industry. Melton's commitment to creating veteran trucking jobs and providing benefits for servicemen and women has resulted in continued recognition from many military organizations, such as The Military Times Best For Vets: Employers Award. We are proud to be one of the best military and veteran friendly trucking companies. Keep reading to learn more about our apprenticeships, using your GI Bill® benefits, and more opportunities for veterans!
Melton Veteran Driver Testimonials
Military Apprenticeship program
As a military and veteran-focused trucking company, Melton is proud to offer former military members and active duty reservists the opportunity to use their GI Bill® benefits while enrolled in our 24-month on-the-job (OJT) flatbed training program for veterans, recognized by the U.S. Department of Veterans Affairs and the Department of Labor. The program is based on the Basic Allowance for Housing (BAH) in Birmingham, AL. Any GI Bill® eligible person with less than 20 months of driving experience could be eligible for this program.
A veteran with full GI Bill® benefits with no driving experience coming to Melton could receive BAH starting at $1,782 per month from the VA over his/her first two years at Melton on top of our Melton pay package.
A veteran with 19 months of experience and GI Bill® benefits could still be enrolled for five months to complete the program and receive up to an additional $713 per month in BAH from the VA.
Click here to determine what your monthly GI Bill benefits from the VA would be if you come to our company here.
Enter your military history
Select Employers (On-the-job training or OJT, apprenticeships)
Add Melton Truck Lines Inc. as the school (it should pop up as a selection option when you start typing)
Click the button below to view our Veteran Welcome Guide. This guide is a great resource to have as you navigate through the onboarding process at Melton. 
Melton Truck Lines believes that it is our duty to provide America's veterans and transitioning service members with access to great careers in an industry where they fit in so well. We have found that the military culture and our company culture are linked with connection points that include the value of teamwork, discipline, dedication, and an adventurous spirit. With those shared values, servicemen and women are set up for incredible success with Melton, and we are excited to help them find their career with us.
A Military Friendly
Trucking Company
Melton has a fleet of military themed trucks that bring awareness and recognition to Melton's military community. All Melton military members and veterans enjoy special decals for their trucks. As a military friendly employer, we have a longstanding history of recruiting servicemen and women and helping with their transition back to civilian life.
Whether you are a military veteran or a driver looking for the next step in your career, we are looking for drivers like you to join one of the best trucking companies for military veterans.
Check out the videos below!
Veteran Organizations & Groups
Besides the VA kit, there are several other places to get resources. Continue to learn more about other organizations and more specific benefits. Connect with other veterans in trucking and check out the links listed below:
Health and Wellness
Driving OTR can be tough mentally and physically so we want our Veterans to have quick access to important resources. You can find great material (handouts, articles, contact information, etc.) on ways to improve your mental and physical health below:
Military Discounts
On top of great organizations, we have many companies, large and small, who have fantastic discounts for our Veteran Heroes. Below is a list of sites that offer awesome Veteran discounts or list places that do: