Our Culture
Whether you have years of industry experience or are starting your career, Melton Truck Lines and Melton Logistics have opportunities for you. Our family culture and open communication create an ideal work environment. Also, with our health and wellness culture, we have developed an array of excellent benefits!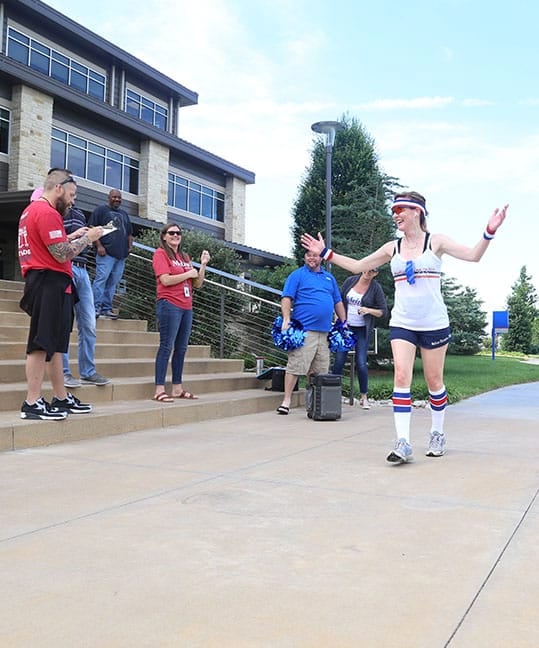 Benefits Include:
State-of-the-art gym

Delicious on-site cafe
Employee help kiosks
Outdoor areas for work or recreation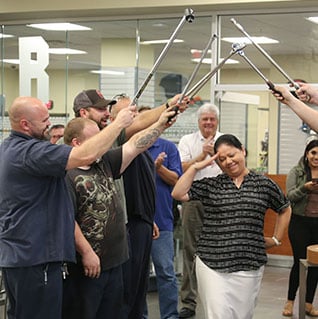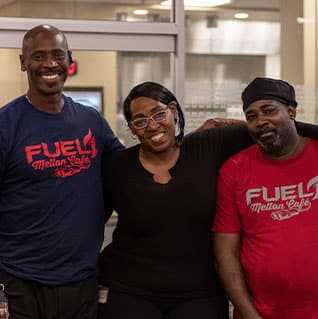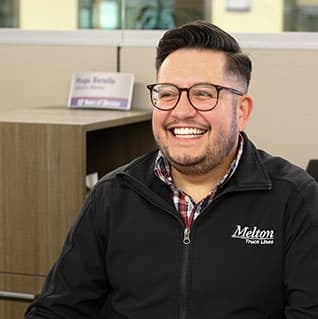 We are honored to be recognized as a Top Workplace award winner for the 8th consecutive year. Melton takes pride in the culture that we've continued to uphold over the years – A culture of safety, professionalism, and family. Through transparency, open communication, and respect, we've been able to create and maintain a healthy work atmosphere where our employees feel valued. We listen to our employees by encouraging feedback and providing them with the support and resources necessary to aid in a successful and rewarding career path.
Dustin Mullinax
Training Program Supervisor
"My favorite part of my job is watching the confidence of new drivers grow from the time they initially enter the training program to when they get the keys to their own trucks. I also enjoy that my position allows me to meet a very diverse group of people from all over the country on a weekly basis."
Dustin has been with Melton for six years and has served in other Operations capacities during his time here. He is a critical piece to our growing Road Training program that trains a large portion of our incoming drivers. With over 140 trainees on our Road Training fleet, coordinating and communicating the program is a large task that Dustin handles very successfully. Thank you for perseverance and commitment to Melton!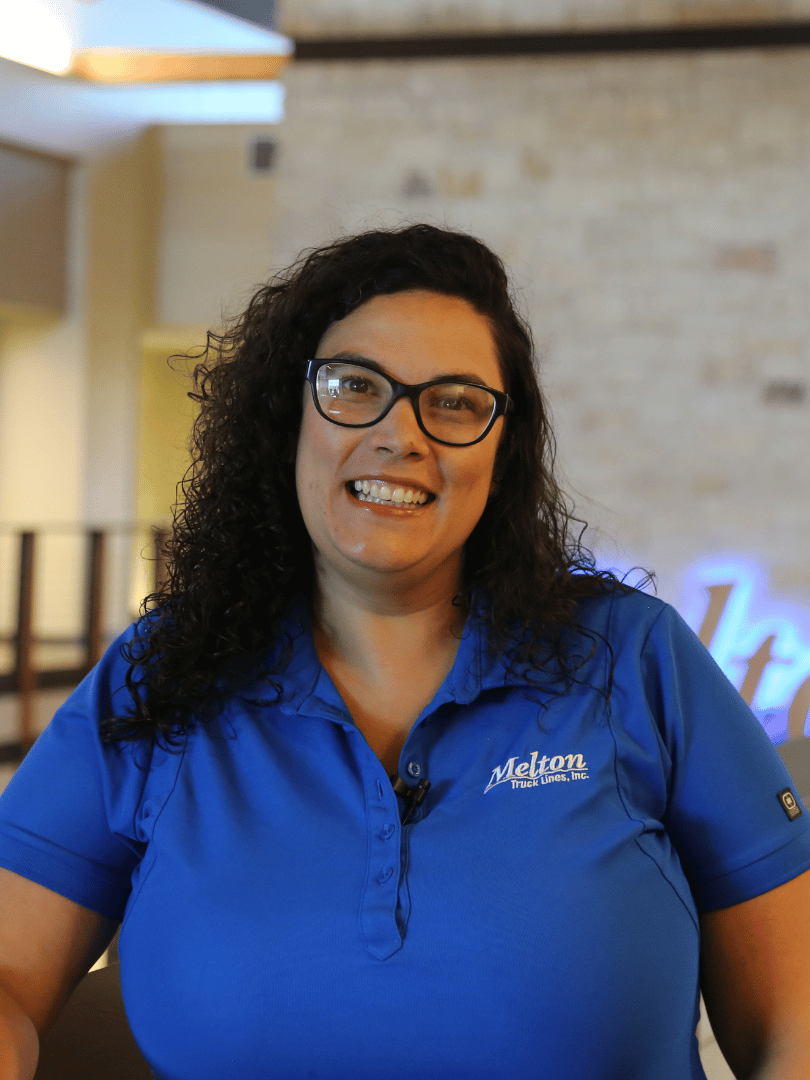 Natalie Burt
Operations Manager – Melton Logistics 
"One of the best parts of my job is getting to see pictures of drivers with their families on hometime or when a load my team booked takes them through the house for a night. It makes my heart so happy."
Natalie is our Operations Manager over Melton Logistics. She has been at Melton for ten years and has worn many hats. No matter what role she is in, she strives to make our drivers the priority. If our drivers' routes are within 75 miles of their house, they can run through the house without using hometime. Natalie loves to see drivers get to go home thanks to thoughtful planning! We are very thankful to have Natalie on our team.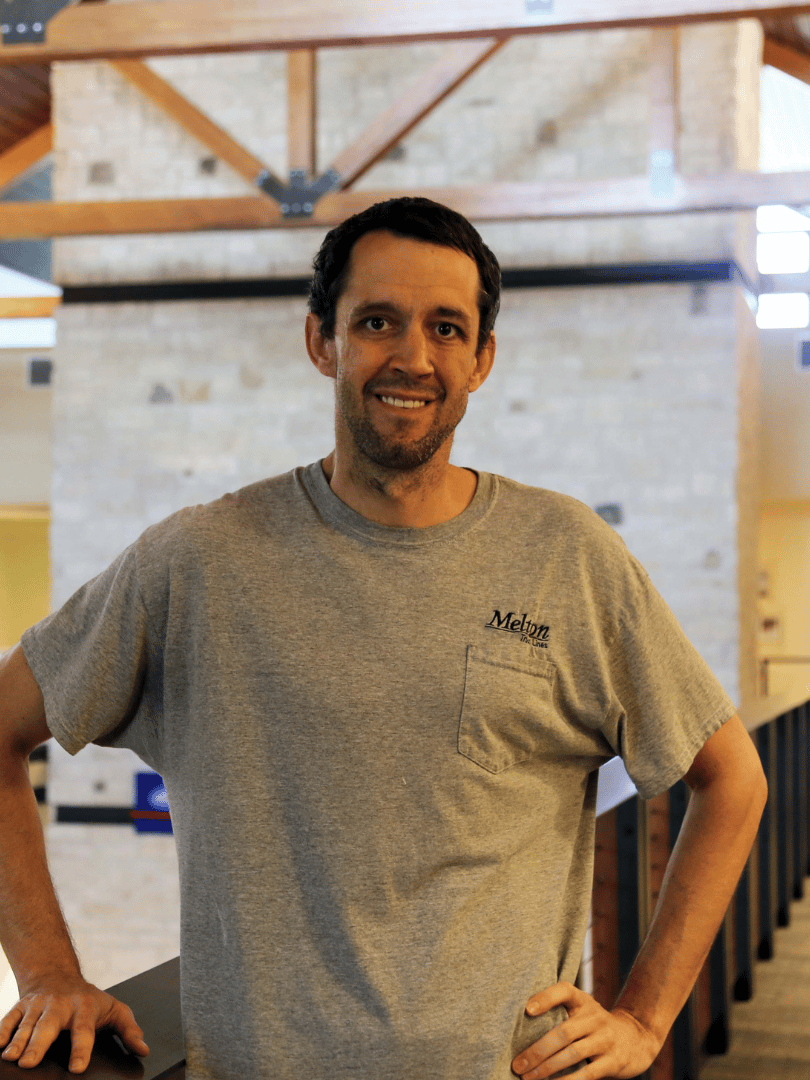 Daniel hughan
Utility Techinician
"My favorite part of working for Melton has to be the people. I am very lucky to get to work with all the departments and they all treat me like family. From the drivers to the VPs, they are all so welcoming. I have never had a job where people have treated me like this. This is my second home."
If you ask anyone at Melton, they will tell you that Daniel always has a smile on his face and is always working hard. We are so blessed to have him here at Melton. He is an asset to our team, and that does not go unnoticed.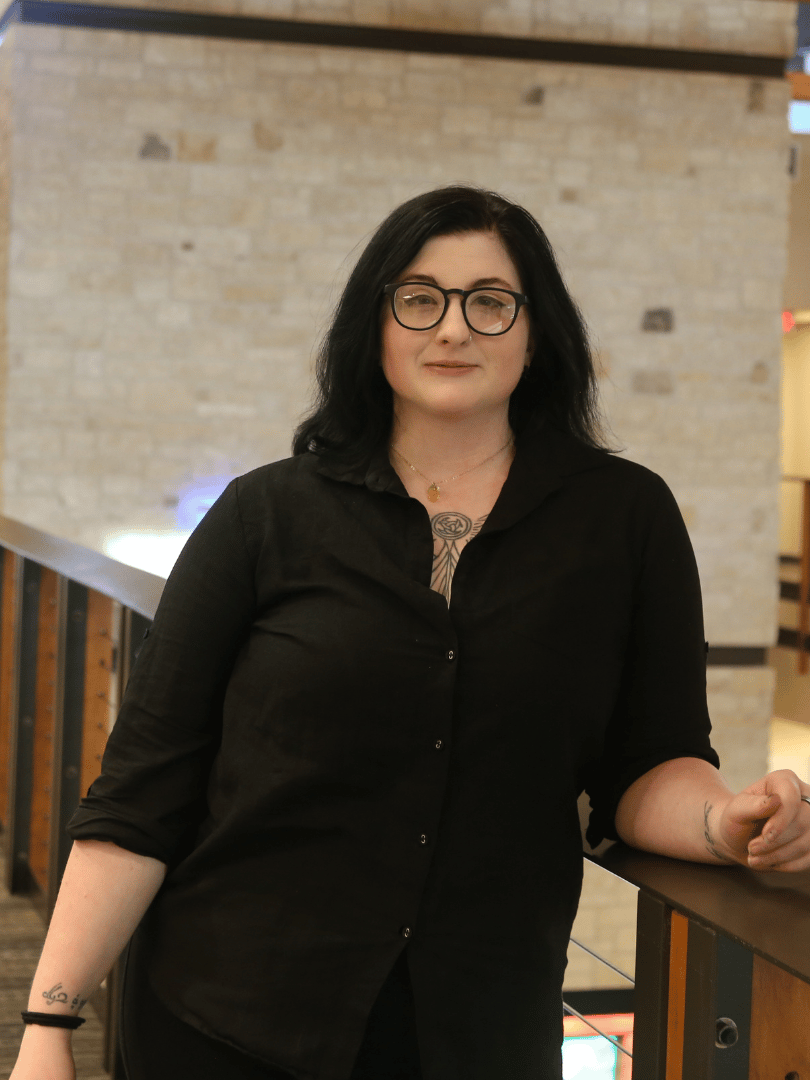 Nikky Jones
Recruiting Coordinator
"I like working for Melton because every day is a little different. Even though you've got your main job, there's always something new to do or a new challenge. It keeps every day interesting."
Nikky has been with Melton for four years and has served in multiple roles on our Recruiting team. In a nutshell, she facilitates numerous reporting, communications, and travel duties to support our Recruiters. Plus, she also assists with other areas including Field Recruiting and some Marketing-related tasks. Nikky is always up for a new challenge, is an excellent team player, and incredibly efficient. We're so proud to have her at Melton!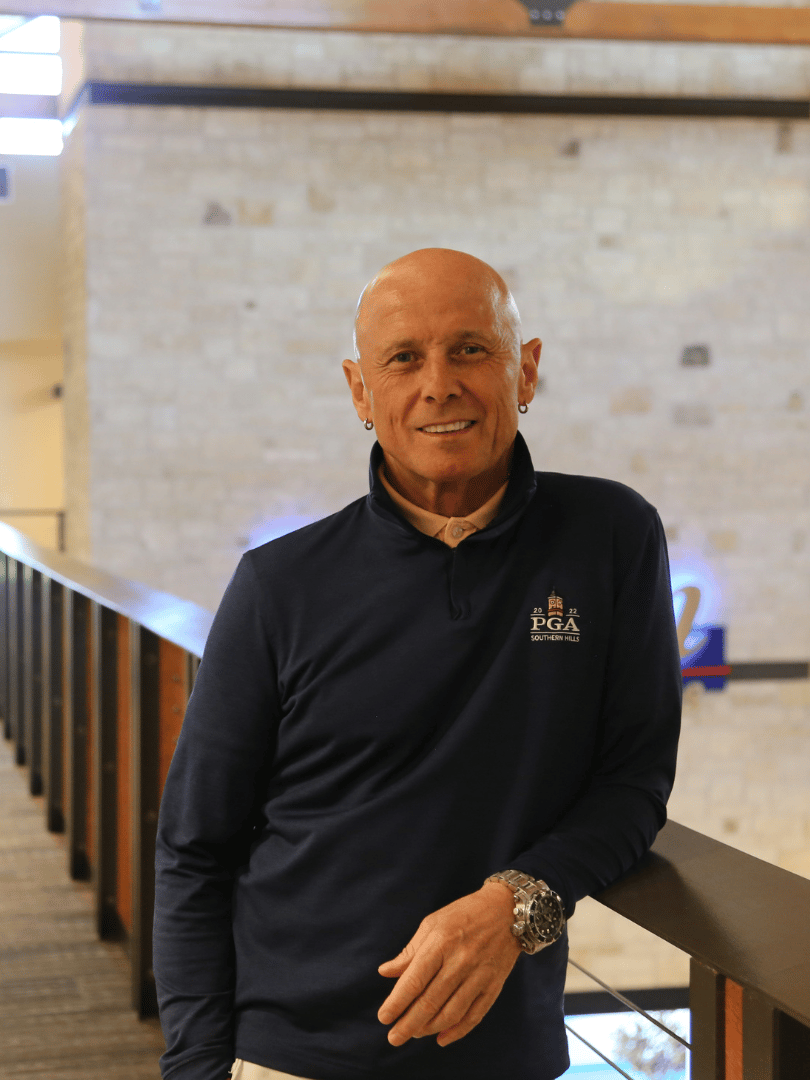 Robert Tusler
Senior Carrier Manager – Melton Logistics
"The reason why I enjoy working aty Melton Logistics is that every day there is a new experience; no two days are the same. I get to find new ways of moving freight from one side of the U.S. to the other and help our customers meet their shipping needs."
Robert works at our sister company, Melton Logistics, and has been with us for nearly 5 years. He enjoys the variability in his job and helping a vast array of carriers achieve their shipping goals. Furthermore, he loves helping other Carrier Managers and Account Managers understand the complex world of transportation/logistics and ensure they are set up for success. Thank you for being a part of our Melton Logistics team, Robert!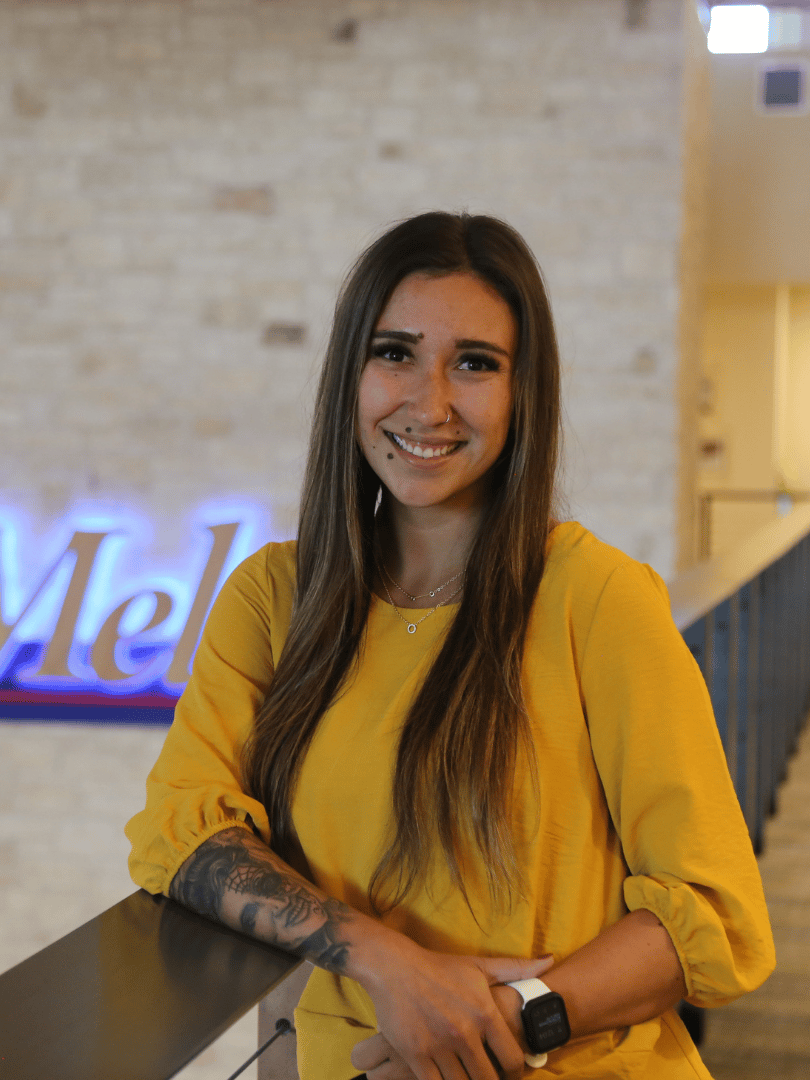 Rosemary Vermeulen
Advertising Coordinator
"I'm a lifelong learner and Melton continues to fulfill my hunger for knowledge. I love my career and the fact that I'm able to use my creative and analytical skills to increase productivity. Feeling like I'm a part of something greater that affects the livelihood of many people, makes me feel accomplished."
Rosemary has been with Melton for three years and started out in our Sales department before transitioning to our Advertising team. She focuses on effectively spending our advertising dollars towards recruiting qualified, interested drivers to join the Melton fleet. This includes working with several of our industry partners on reporting as well as maintaining Melton's online advertising presence. We are thankful to have Rosemary on our team and for all her hard work!