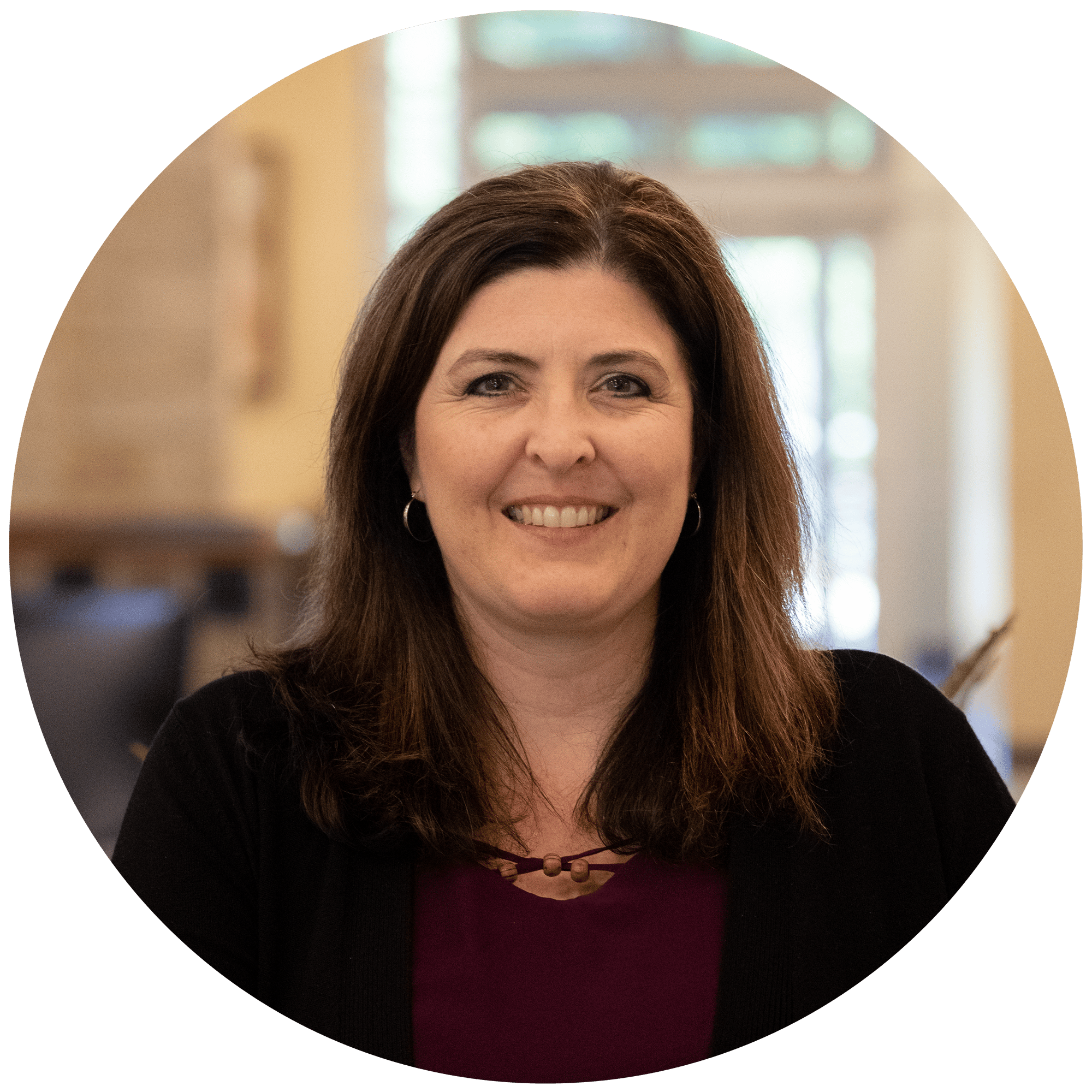 Hello and welcome to the latest edition of the OpenLine.
 This month, I have the pleasure of writing to all the new Owners of our Melton Companies. As we continue to learn more about what it means to be an owner, I thought I'd share some helpful information on our ESOP for further education.
But first, let's recognize our Driver and Rookie of the Month. Our Driver of the Month for October is Chris, and our Rookie of the Month is Joshua. Congratulations to both drivers for earning this prestigious title. We are thankful for your work ethic, consistent productivity, servicing our customers, and the safety-conscious behaviors you both display. Thank you for your hard work! We are grateful to have you both on our team!
As a reminder, we are using WorkHound as a primary source of information for our newfound ownership. If you are not receiving those notifications, please contact Matt Kennedy or Nisha Cremeans to be added to this weekly text message. This is also where we ask your opinions, and those opinions are very important to us.
We know that everyone has questions, some of which are general and others that are specific to that employee. As we continue to learn about this wonderful new benefit ourselves, we will continue to educate everyone along the way. For those that missed the WorkHound broadcasts, I'll share the questions and answers we have published, but before I do that, I'd like to address the two things that I think everyone really wants to know.
How many shares am I getting?
What are they worth?
I wish we could answer these two questions for everyone, but until we complete our first valuation, we have no way of answering either of these questions. That valuation process will begin during the first quarter of 2024. Once that is finished, shares will be awarded based on your salary and tenure. In late spring, each of us will receive our first statement explaining how much the shares are worth. At that time, we'll provide additional explanation on how to read your statement.
I think it is important for everyone to understand that all shares will have minimal value. We have incurred debt that must be paid back, and we anticipate that to happen over the next 5-7 years. We believe that each year, providing freight returns, we continue to be mindful of our business and expenses, and pay down this debt, the shares will increase in value.  The idea with this new benefit is that in that 5–7-year timeframe, you will have the equivalent of your 'then' salary built up towards your retirement.
As promised, here are the questions and answers we have published thus far.
Q: Will our base pay change? Will it affect any other Melton benefits like 401k or bonuses?
This does not replace our current pay structure, our 401k, or any other benefits! This is an added no-cost benefit to you!  We hope this will inspire every employee to think carefully about how to minimize costs and maximize business growth because the daily decisions you make will affect your and every other employee's retirement.
Q: Can I buy more shares? How are shares allocated to each employee?
We love that you want to invest further in the company! That is an excellent business owner attitude. However, this ESOP is set up to allocate shares based on tenure, compensation, and role. No one can purchase additional shares. This means we all have a similar stake in the company's success.
Q: How much are my shares worth?
Share value is determined on an annual basis by our third-party trustee working with a qualified, independent appraiser. Under federal law, the trustee has a fiduciary (that is financial and legal) obligation to act in the best interests of all ESOP participants. No one at the company determines ESOP share value.
Because we borrowed money to start the ESOP, please note that the share value will most likely be low at the beginning. As Bob explained, there's nothing unusual about this. It's like a home mortgage where your equity value is low at the beginning. But as you pay off your mortgage, your equity value in the house increases. We anticipate the same will happen with ESOP stock value as the company successfully pays off the ESOP debt.
Q: I'm a new hire, what does this mean for me?
First, welcome to the Melton Truck Lines team, we are glad to have you! If you were an active employee on August 4, 2023, the good news: you are already an ESOP participant. If you weren't an employee, you'll join our ESOP after you meet the plan's participation rules (at least age 18 and one year of service). To earn vesting credit for 2023, you'll need to work at least 1,000 hours this year. So, if you started on or before July 1, 2023, you'll probably earn vesting credit for this year.
The other thing to know is that you are part of a special company. Because we are 100% employee-owned, we are all working for each other. The benefits of your efforts, both short-term and long-term, go to you and your fellow employee-owners. Let's make the most of this opportunity.
Q: Is it possible for the share price to decline?
Just like the stock market, it is likely we will have up-and-down fluctuations in our share value over the coming years. Right now, we are in a tough market for moving freight. However, our leadership is still in place, and an ESOP allows us to operate "business as usual". This is great news because we have a nearly 65-year history of overcoming market downturns, including the Great Recession and the COVID-19 pandemic. On top of our excellent track record, ESOPs have been shown to have better productivity, profitability, and retention because employees begin thinking like business owners in their day-to-day decisions. Each of you impacts our share value going up or down in the choices you make every day. The market has yet to destroy us in 65 years, and this decision makes us stronger than ever.
Disclaimer – "Materials are designed for communication and education purposes. Every effort has been made to ensure their accuracy. If, however, there are conflicts between this and the plan documents, the plan documents will govern."
In closing, I wanted to remind everyone of a new monthly program we are implementing to go along with our new ownership.  This monthly program will ask our drivers and non-driver employees to thoughtfully share any cost-saving ideas they have.  We will have two drawings each month for those driver and non-driver employees who participate by submitting a suggestion.  We are looking for practical and actionable items that we can implement.  These first prizes are big ones (2 airline tickets for our drivers and a big screen TV for our non-drivers), so make sure you submit your suggestion!
Let's continue to work and drive safely!
Lisa Mason
VP of Safety & HR
Driver & Rookie of the Month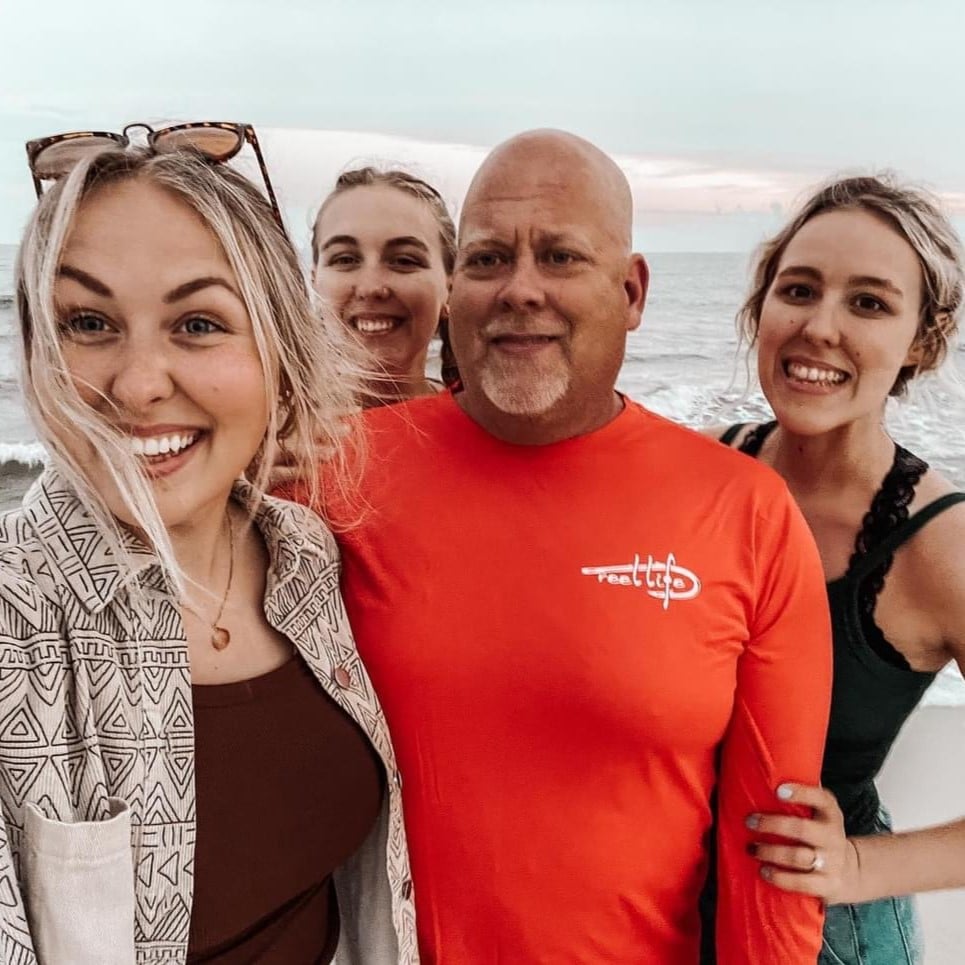 Congratulations to October's Driver of the Month, Chris! Chris has been with Melton since November of 2021, making this month his two-year anniversary with us. Melton is Chris' first driving..see more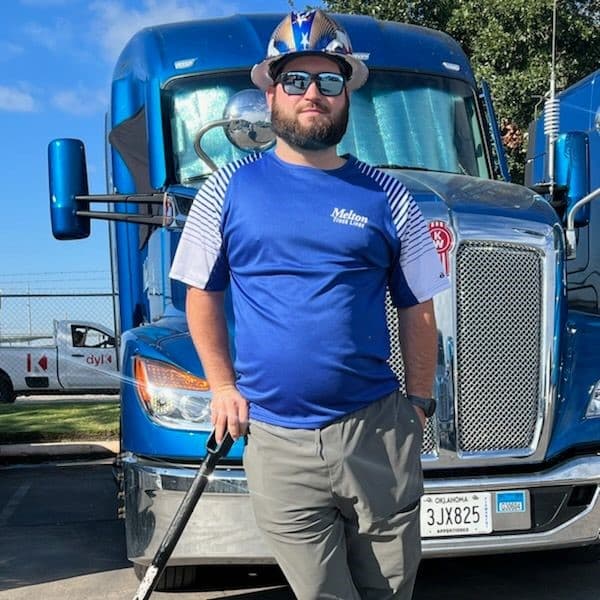 Congratulations to October's Rookie of the Month, Joshua! Joshua has been with Melton since March of 2023, and this is his first driving job since graduating from TDI Standford in Florida. He…see more
Every month we receieve lots of amazing photos from our drivers from their time on the road. If you have a photo you'd like to share, send an email to [email protected].
Wellness & Safety Articles
Why You Should Enjoy Thanksgiving
Hello from Melton Wellness! We are happy to report that over 900 of our employees and spouses completed their…see more
Tips for Driving in Winter Weather
Winter weather is once again upon us, and it brings safety to the forefront of our thoughts. With winter comes the…see more
We're always looking for feedback from our employees who know us the best. Please leave us a review on Glassdoor and tell us what you like about Melton and what we could improve!

Here's some positive messages we receieved about both office staff and drivers for this month!
I have a great DM, Katrina! This is my first trucking job, but so far so good! She kept me running when I was out. When it comes to hometime, she made me get home on time! Melton is great so far! I've been trying to get people to work for this company, it's my first trucking company and I plan on staying here for the long run!
Anonymous, Workhound
So far so good, I've asked for more miles and my DM, Ms. Karen, has been giving me exactly that. She's always a big help and always gets me home on time, if not earlier sometimes!
Anonymous, Workhound
I'd like to give kudos to Connie in our Accounting Billing group. She organizes our potlucks, makes sure our birthdays are remembered with cake and decorations, organizes our Christmas Party and Gift Exchange, and just so many other things to keep our department feeling like a family. She is definitely the glue that keeps us all together and makes us feel special. And a bonus is she makes the BEST Christmas cookies known to man!
Lisa, Payroll manager
Just passing on a compliment to our driver Austin in truck 15846, from an industry friend, who said he did a great job maintaining space and driving in some difficult traffic in Arizona this past weekend!
Vallie, Claims
I want to let you guys know how amazing Mike in truck 13794 is! He made that repower as smooth and easy as possible and he was so nice and respectful! He is an awesome driver. He called me when he got there, he already had all the straps that he had to give me up on my new trailer. He said that when he went to switch the dunnage over, he saw that I only had three and he had nine, so he left me with six so we were both set up perfectly. He just made that whole experience amazing and easy!
Jacqulyn, Melton Driver
We truly have some real heroes at Melton that can't be matched, hands down, with the knowledge and real field experience. From Kevin, Albert, Ty, and the safety staff. I learned a lot and definitely filled my notebook up, but one thing I know is no matter what the situation is, or even if the question doesn't seem like it's good enough to call and ask and check on something, do it…you all have a great day and drive safe.
Ron, Melton Driver
Thank you to our ambassador, Bernarus, for coming to the rescue with an extra tarp for one of our drivers who needed it for a load. We are so glad that drivers are willing to help each other out when they need it!
Brianne, Driver Manager
I've always heard people say, "I wouldn't say anything if I won the lottery, but there would be signs." And I never understood that until today. I thought about it, and I absolutely won the lottery coming to work for Melton. I definitely wouldn't be as happy with another company, I wouldn't be able to do some of the things I'm doing now, I would not be as focused on my health with any other company, and I wouldn't have as good of a support system as I do here. Things that people have done here to add small personal touches have absolutely brought me to tears because of how thoughtful my family can be — and I say family, because that's what Melton told me they were in orientation, and they haven't let that sentiment go over my whole time here. From other drivers to the dispatch team, to the safety department, this company absolutely showed me what it's like to have a work family. I want to thank everyone I've worked with so far and everyone I'll work with in the future.
Phillip, Melton Driver
We're excited to share all of the activities that have been happening at Melton during the month!
Be sure to congratulate these staff members who have hit tenure milestones with Melton!
It's time to recognize and congratulate the top fleets and our top 100 drivers for this month!
Congratulations to all of the new hires and promotions this month! Meet the newest members of the team here.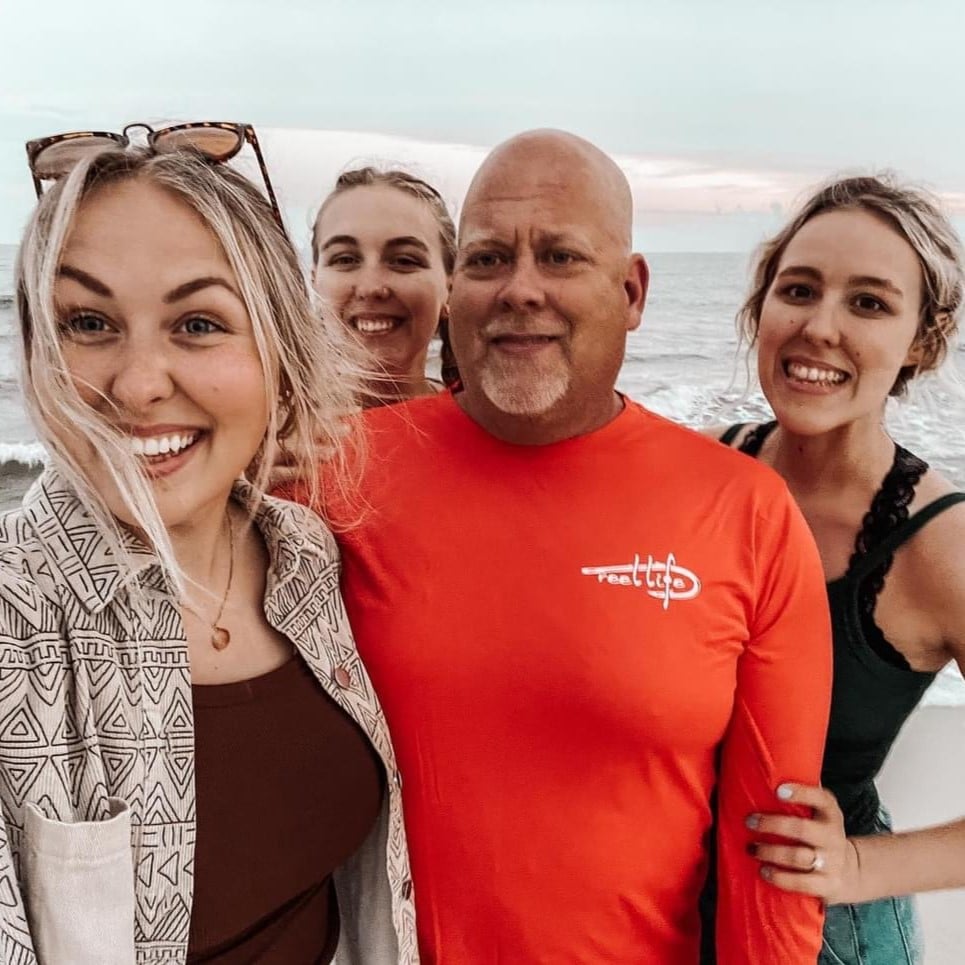 Driver of the Month: Chris
Congratulations to October's Driver of the Month, Chris! Chris has been with Melton since November of 2021, making this month his two-year anniversary with us. Melton is Chris' first driving job, and before trucking, he worked in IT for 28 years. Outside of trucking, Chris enjoys outdoor activities like camping, fishing, and hunting, as well as working on cars. He is also a Road Trainer, and enjoys watching new drivers succeed and build up their confidence with the job. His best advice to new truck drivers is to always remember your support system at Melton – the Safety department, your DM, and your Mentor are here to help you with whatever you need.
His DM, Carolyn, wanted to share her congratulations: "I am so excited Chris was nominated for Driver of the Month. He has been an absolute joy to work with. He is consistently on time and often early. He always communicates any issues with me. I know I can always count on him. He is a great example of what a Melton driver should be and I am so thankful he is on my fleet." Great job, Chris!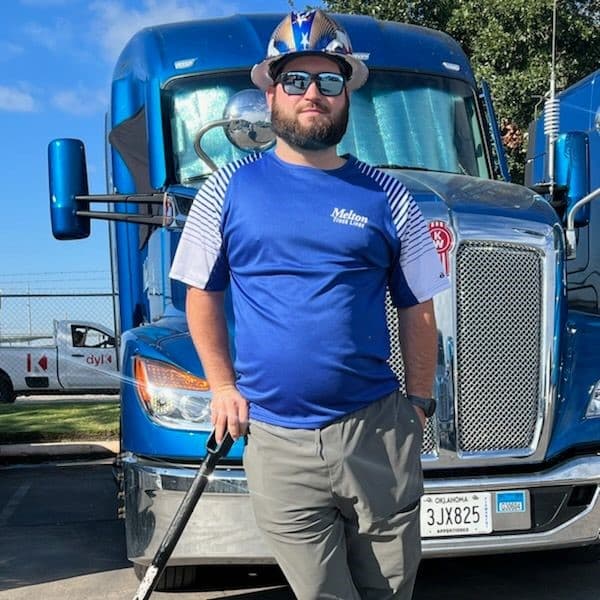 Rookie of the Month: Joshua
Congratulations to October's Rookie of the Month, Joshua! Joshua has been with Melton since March of 2023, and this is his first driving job since graduating from TDI Standford in Florida. He chose Melton because of the culture and how we treat our drivers. Before Melton, Josh worked as a mechanic for 7 years. He decided to go with a flatbed driving job because he preferred a type of trucking that was both challenging and rewarding. His favorite states to drive in are Montana, Idaho, and Wyoming!
His DM Stephen had this to say: "Good, positive, hard runner, driving as a team while I have had him on a special account." Congratulations, Josh!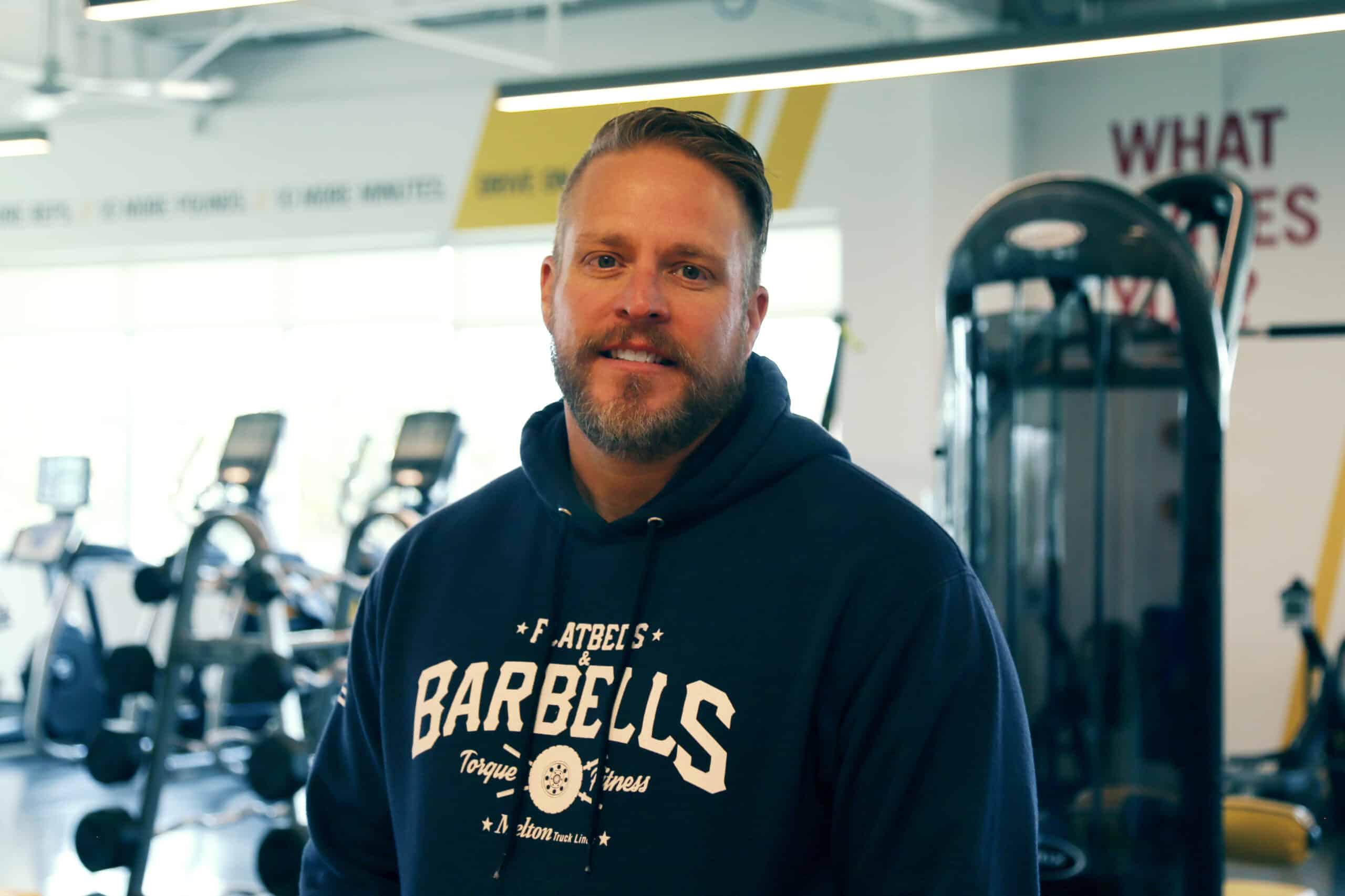 A Message from Our Wellness Manager
Hello from Melton Wellness!
We are happy to report that over 900 of our employees and spouses completed their iCarePHA screening on or before the September 30th deadline!
Now What? Take your screening results to your doctor or schedule a PHA Review with a CareATC provider. The physician may recommend additional testing or prescribe medication.
Screening results are available in the Patient Portal or will be mailed to your home address if you selected this option. If you cannot find your results, please call CareATC at 800.993.8244 or download the CareATC app to see your results.
https://www.careatc.com/meltontrucklines
Enjoy Thanksgiving!
It's hard to believe that we are already into November. Roads are getting sketchy, cold temps are moving in and of course – holiday meals! My advice regarding holiday meals, totally throw down on Thanksgiving! Seriously, eat whatever you want. It's one of those rare days in which you're entitled to enjoy with your loved ones – by eating, resting, and even eating some more. Don't stress: One day of stuffing your face will not derail years' worth of dedication to your health and fitness. 
Why You Won't Gain 10 Pounds Overnight
Weight gain doesn't occur overnight. It actually takes consistent effort and overconsumption of calories over long periods of time to gain weight. The 3-5 pounds you fluctuate on the scale every days isn't fat, it's water.
That facts are, high food consumption on one day here and one day there isn't going to derail you. It will actually help you stay the course in the long run. It's all about balance.
My advice, plan for Thanksgiving.  Look at Thanksgiving as a cheat day. Enjoy the day with family, friends and food – then clean it back up on the Friday after Thanksgiving. If you've been watching your caloric intake for days and days, your body and brain will appreciate a stellar cheat meal/day. You just need the discipline to jump back on your healthy eating and exercise program ASAP.
InBody testing in Torque is a great motivator!
Our InBody machine is available free to our employees. This machine scans your body composition and will compute total muscle and fat PLUS analyze how much muscle and fat you have within certain parts of the body. InBody testing also computes your hydration status (body water). This is a great way to monitor your bodyfat and muscle. After your scan, we'll talk about some simple tips to get those numbers moving in the right direction. Stop by Torque in Tulsa for more information.
In Good Health,
Bret Bringham
Wellness Manager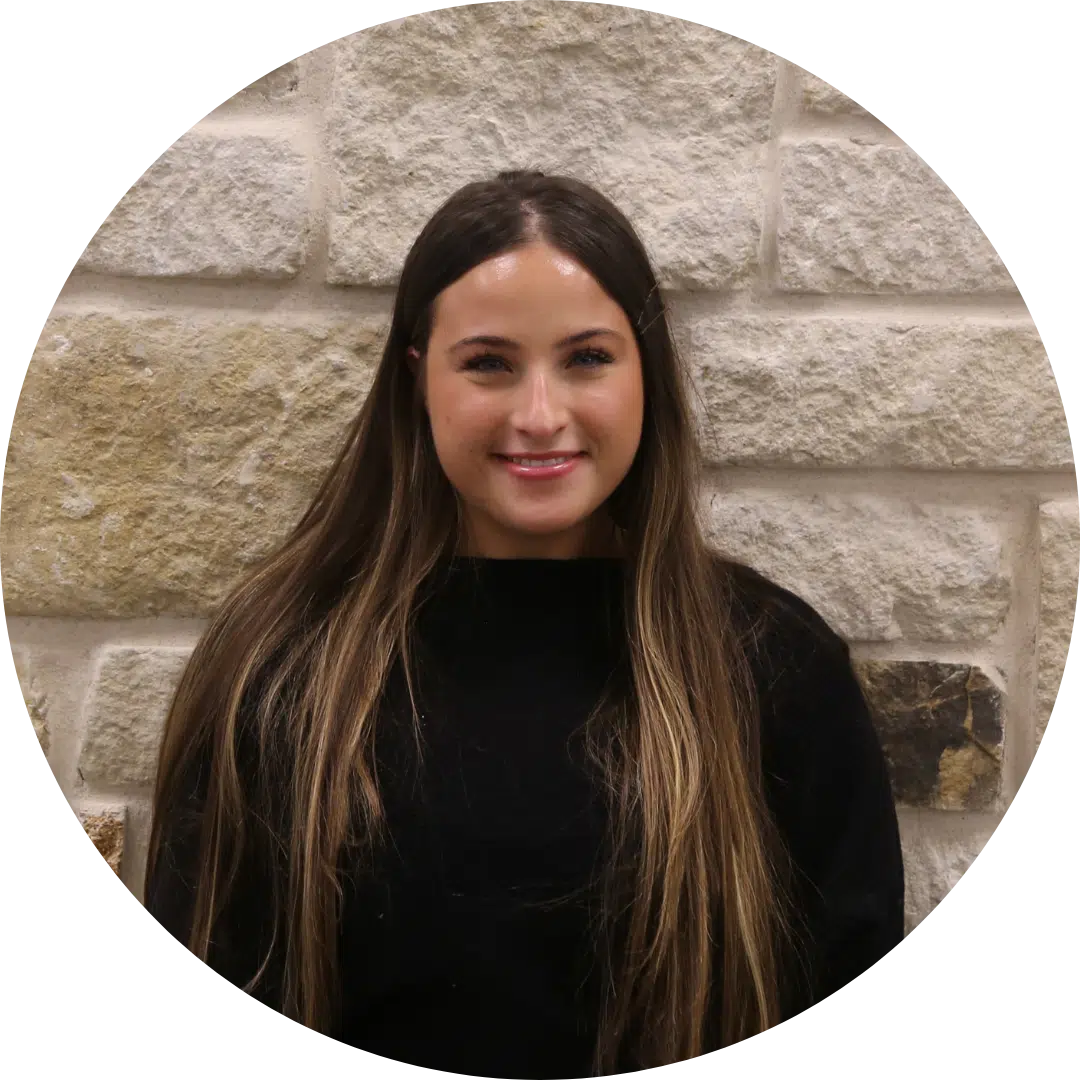 A Message from Our safety department
Winter weather is once again upon us, and it brings safety to the forefront of our thoughts. With winter comes the joyful moments of warm & tasty home-cooked meals during the holiday season…but winter also comes with stark weather changes that present unfavorable driving conditions. Although I would love to sit and write about mashed potatoes and ham, it is necessary to be mindful of the dangers that the winter season brings to professional drivers.
Imagine, you are traveling in a state that gifts you with a fresh and beautiful snowfall. It is a breathtaking sight for sure! However, when you are a driver, even more so a professional driver, snow and ice can put you on a treacherous path to your destination. Some of you seasoned drivers already know the ins and outs of winter weather driving, but let's discuss some tips from the Safety Department to refresh everyone's memory:
Aim High – It is important to be looking ahead and assessing what other drivers are currently doing and what they might do next. What if a driver ahead of you starts sliding? You must see that and act accordingly in a timely manner. To do that successfully, keep an eye lead distance of 15 seconds when driving.
Get The Big Picture – Be aware of your surroundings. Ice on the roadways brings with it an entirely different level of unpredictability. In order to Get The Big Picture, you must mitigate distractions. It's always important to keep distractions like your phone away, but with poor road conditions it is vital. Notice, assess, and act on what other people and events are happening on the road.
Keep Your Eyes Moving – You all are on the road for hours on end and a lot of times, on a straight and unexciting highway. Don't let your vision become fixed on one path for more than a few seconds. Every two seconds, shift your view. Inclement weather makes everyone's actions unpredictable, so be sure to Keep Your Eyes Moving to stay safe!
Leave Yourself an Out — Snowy and icy road conditions make it that much more important to leave yourself ample amount of space to come to a stop or get to a safe spot. Create space pockets on all sides around you so that you have backup options if things don't go as planned.
Make Sure They See You – Snowy days, although beautiful, sometimes make it hard to see. With poor visibility on the road, it is even harder for other people on the road to see you. Always make sure your truck and trailer lights are on and working. Sometimes, people still won't see you with your lights on—use your horn! Do something safely to get that driver's attention and make sure you are seen.
Check Your Tire Pressure – Temperature changes cause tire pressure to change. In cold weather, your tire pressure will decrease. On your Pre/Post trips & Load Check Tire Checks, be sure to check each tire's air pressure. Your drive tires should read 100 PSI, your steer tires should read 110 PSI, and your trailer tires should read 100 PSI. Well-maintained tires are vital to staying safe on the road.
Track the Weather & Trip Plan – Weather is unpredictable. However, there are tools and resources you can take advantage of during the winter season. Use safetravelUSA.com to get up-to-date information on every state's current road conditions and weather impacts. Find out the weather and road conditions and plan accordingly.
Be the Captain of Your Ship – With each of these tips said, it must be known that you are the captain of your ship. If you feel uneasy about going a certain route or if weather conditions make it too difficult to drive, pull over safely and halt travel until it is clear to go. When this happens, do not forget to communicate with your Driver Manager about what is going on. Being the captain of your ship means that you know when to pull over and wait out the storm!
Apart from driving safely in winter weather, we realize that you are not driving twenty-four hours a day. Flat bedding requires you to be outside in the cold securing, tarping, and checking your load while you are enroute to shippers and receivers. Sometimes, the cold sneaks up on you and you might not come prepared with the tools necessary to be comfortable. Below are a few guidelines to follow when you get caught in the bitter cold:
Stock up and wear beanies, scarves, hoods, gloves
Dress in layers
Invest in 'Hot Hands' heat packs
Wear winter boots
Keep all garments dry
Take frequent breaks to warm up
All in all, winter is approaching quickly, Drivers. Flat bedding is hard work any time of the year, but winter brings in a different set of daily challenges. Every year, we all want you to be successful and safe when traveling across different weather conditions throughout the country and we hope to give you the tools and knowledge to do your job safely and efficiently. Always remember that you have a supportive team behind you at Melton to help you along the way. Please reach out if you have any questions, concerns, or comments. We have your back!
Stay Safe,
Emily Doenges
We gathered around the fire in our Tulsa headquarters to have our monthly celebration. Each month we celebrate anniversaries, new hires, promotions, and birthdays.
Happy Halloween from Melton Truck Lines!
We also celebrated Halloween at our monthly celebration! Check out these photos from our pumpkin decorating contest and our costume contest. Thank you to everyone who celebrated with us!
Ryder Carrier Quality Award
This past month, Melton was awarded Ryder's Carrier Quality award in their flatbed division! Congratulations to the amazing Melton teams that made this possible!
23           Robert Ragan
23           Jennifer Moore
23           Keith Stanley
21           Jack Schroeder
20           Joe Zuniga
20           Dwayne Cotton
18           Mike Pauley
18           Kevin Gordon
17           Bret Bringham
16           Joseph Rego
16           Karl Hoglund
15           Joe Lopez
13           Jacob Mayo
13           Gary Thurman
12           Mark Wagler
12           Victor Hinojosa
11           Tyler Brown
10           Manuel Dailey
10           Kenneth Helms
9             Ernest Aragon
9             Richard Noel
9             Kelly Burton
9             William Cox
8             Jeffrey Goodman
8             Ashley Herd
8             Michelle Stringel
7             Daniel Shonebarger
7             Hannah Edwards
7             Peter Hans
7             Giover Veliz
6             Melton Cockrell
6             William Park
5             Paul Spon
5             Randall Smith
5             Jennifer Rodriguez Collado
5             Tracy Collins
4             Adam Austin
4             Bobby Sanders
4             Colin Forsyth
4             Daniel Rindlisbacher
4             David Mensch
4             Joseph E. Shiffrar
4             Morris Lynch
4             William Yonkers
3             Ashley Neff-Chopane
3             Gus Corona
3             David Patterson
3             Eddie Jones
3             Fidencio Carranza
3             Francis Henderson
3             Jcarlos Juarez Rodriguez
3             Joshua Bright
3             Najee Bright
3             Oskar Tarnowski
3             Philip Gonyer
3             Richard Heppes
3             Bryce Consedine
3             Gretchen Meade
3             Shane Patterson
2             Lizbeth Lopez
2             Charles Browning
2             Chris Ehmen
2             Collin Werning
2             Daniel Colbart
2             David Regalado
2             Eduardo Gonzalez
2             John Brown
2             Jonathan Moore
2             Karl Lyles
2             Luis Perez
2             Maxwell McCane
2             John Horn
2             Steven Elliott
1             Alma Myers
1             Raul Inocencio
1             Abraham Gutierrez
1             Akeem Thompson
1             Alexander Ramirez
1             Alfonso Villatoro
1             Ashton White
1             Brenden Harris
1             Cameron Page
1             Christopher Howard
1             Christopher Bryce
1             Cody Sands
1             Colten Humphrey
1             Darnell Clark
1             Destanie Thomas
1             Dieune Frederic
1             Donald Mckay
1             Duwayne Irving
1             Garrick Hussain
1             Israel Robles
1             Jacob Ortiz
1             Jaime Gonzalez Diaz
1             Ja'kobe Thompson
1             James Russell
1             Jamine Clarke
1             Joel Molina
1             John Dixon
1             Jonathan Darby
1             Jorge Ramirez
1             Joseph Silver
1             Juan Garcia
1             Kindill Laws
1             Larae Justice
1             Lloyd Byfield
1             Manuel Paredes
1             Marcus Nicholson
1             Mark Barley
1             Nicholas Pelaquin
1             Paulino Guerrero
1             Peter Dunham
1             Rickey Russell
1             Ryan Towers
1             Samir Sirajeldin
1             Samson Alimi
1             Scott Ketcham
1             Shannon Luna
1             Stanley Gufnay
1             Tony Andrews
1             Trevor Johnson
1             Tyler Thompson
1             Walter Heath
1             Elizabeth Buttery
1             Estee Hanvey
1             Joshua Lemons
1             Juvenal Chapa
1             Kelci Lagan
1             Melissa Rivera Berrios
Each month, we have our best fleets in MPG and fuel compliance. Below you will see the top three fleets in each category. Congratulations to each fleet. Keep up the great work.
Top Expert Fuel Compliance
Macy Minter- Fleet 27 With Compliance Of 89.35%
Bri Gulinson- Fleet 32 With Compliance Of 88.72%
Chad Merrick- Fleet 08 With Compliance Of 86.45%
Overall Fleet Average MPG
Carolyn Orr- Fleet 06 with an average of 7.00 MPG
Dalton Varnell- Fleet 30 with an average of 6.97 MPG
Maria Valtierra- Fleet 34 with an average of 6.93 MPG
Each month, we run a report for our Top 100 in our fleet. Below are the names of each driver that have earned the award. These are the best of the best drivers and we are so excited to celebrate them.
Abraham Millan
Adam Zlata
Alex Madrid
Alton Jackson
Andrew Winans
Banner Partain
Bradley Pendergrass
Brandon Darnell
Brian Suddarth
Brooks McAllister
Carlo Lasanta
Charles Mallette
Charles Phillips
Charles Elias
Chris Ehmen
Christofer Sparky Lodge
Chuck Hyde
Collin Werning
Cruz Kawa Kameni
Daniel Shonebarger
Daniel Sieczkarski
Darrell Henson
David Guiliani
Dennis Williams
Donnie Mccuddy
Edgar Kipkorir
Ed-Ryan Lee
Erich Menendez-Maceda
Ernest "Fuzzy" Zeller
Eugene Euber
Gavin Hunte
George Frazho
George Rooney
Gregory Gilbert
Henry Shumate
Israel Robles
Jim Tinnin
James Evans
Jeffrey McMahan
Jeffrey Granat
Jerry Hoffpauir
Jesus Trevino
Jesus Mora Estaba
Jevon Daniels
Joe Zuniga
John Brad Davis
John Anagnost
Johnathan Hardin
Joseph Melchor
Joseph Stievenart
Juan Karns
Juan Chavez Delgado
Kale Winters
Keith Smock
Larry Haskins
Leon Wert
Luis Fuenmayor Carroz
Luis Davis
Luke Schaberl
Luke Brown
Manuel Gastelum
Marlon Ietter
Marvin Geddings
Mathew Feltner
Matthew Mathis
Michael Gascoyne
Michael Allen
Michael Patrick
Michael Maines
Michael McLaughlin
Michael Robertson
Mike Simpson
Minh Tran
Musa Ahmed
Nicholas Mihal
Patrick Walthers-Vonalt
Paul Pellerito
Paul Voss
Ramon Evangelista
Richard Zapata
Ricky Legue
Ricky Katipunan
Robert Bucknor
Ronald Mitchell
Samuel Fitzgerald
Samuel Sintim
Scott Jernigan
Scottie Watson
Shannen Richardson
Shannon Luna
Stanley Barosy
Stephen Briggs
Steve Atkins
Steven Jones
Tamas Keller
Todd Rasco
Tony Hayes
Troy Marquis
Vic Slaughter
William Adkins
Worlanyo Mensah
Zebadiah Church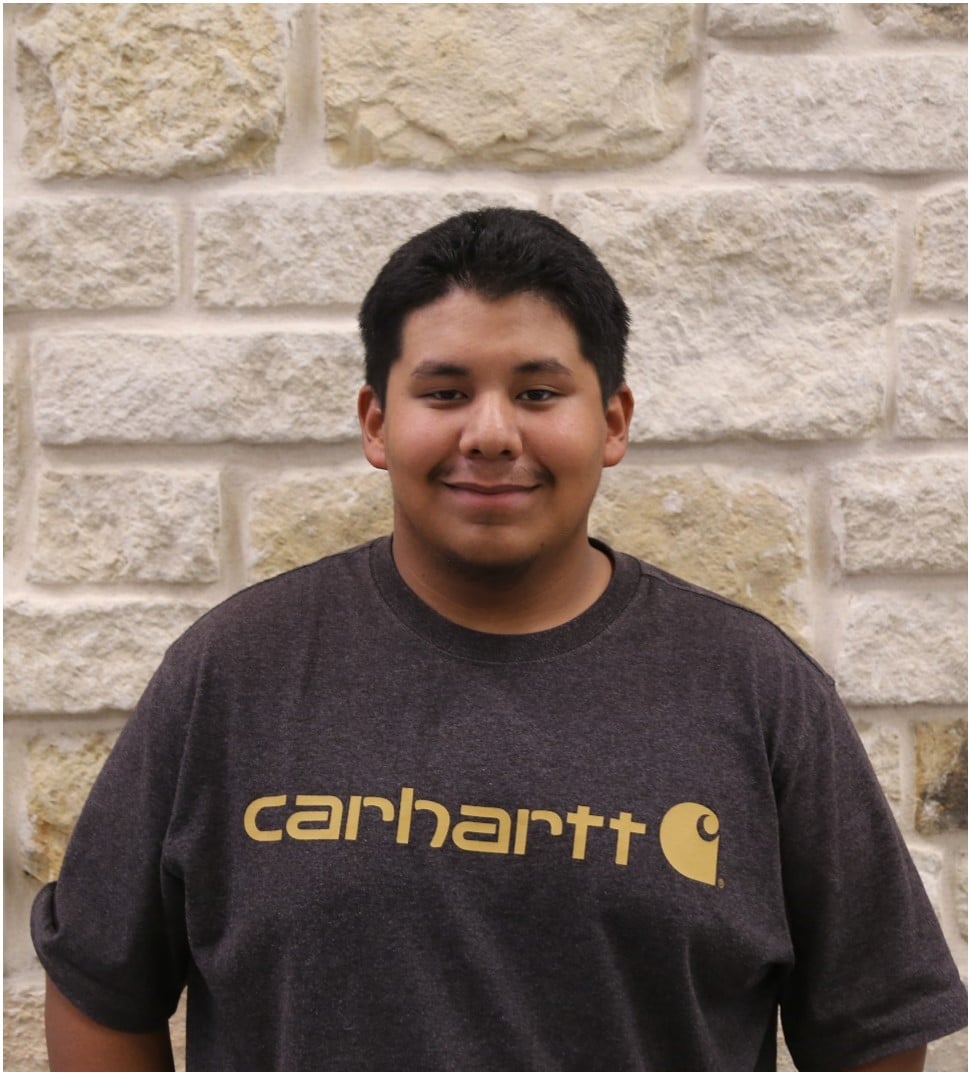 Jeremy Sterling
Inspection Bay Technician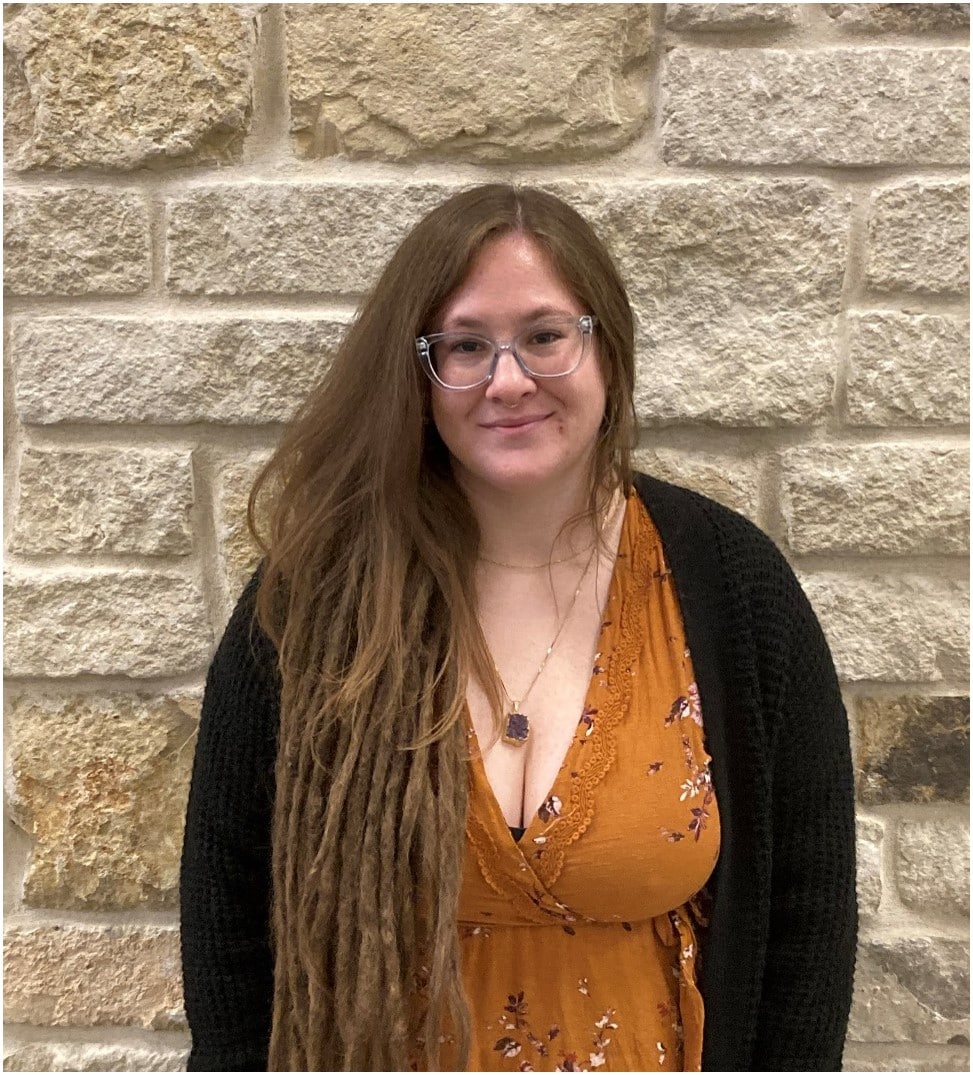 Brianna Masingale
Operations Intern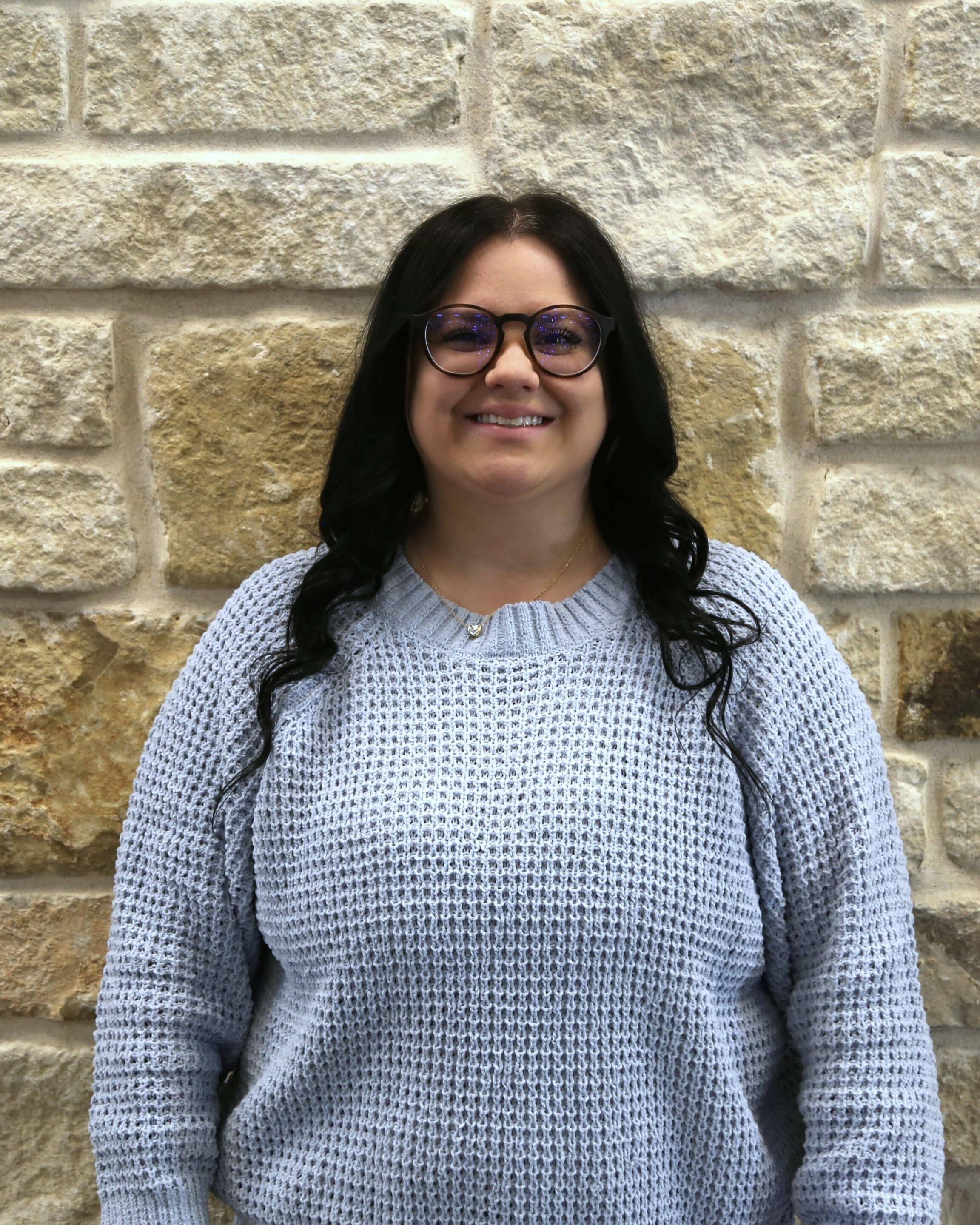 Madison Lauck
Claims Administrator