The newsletter for melton employees
OpenLine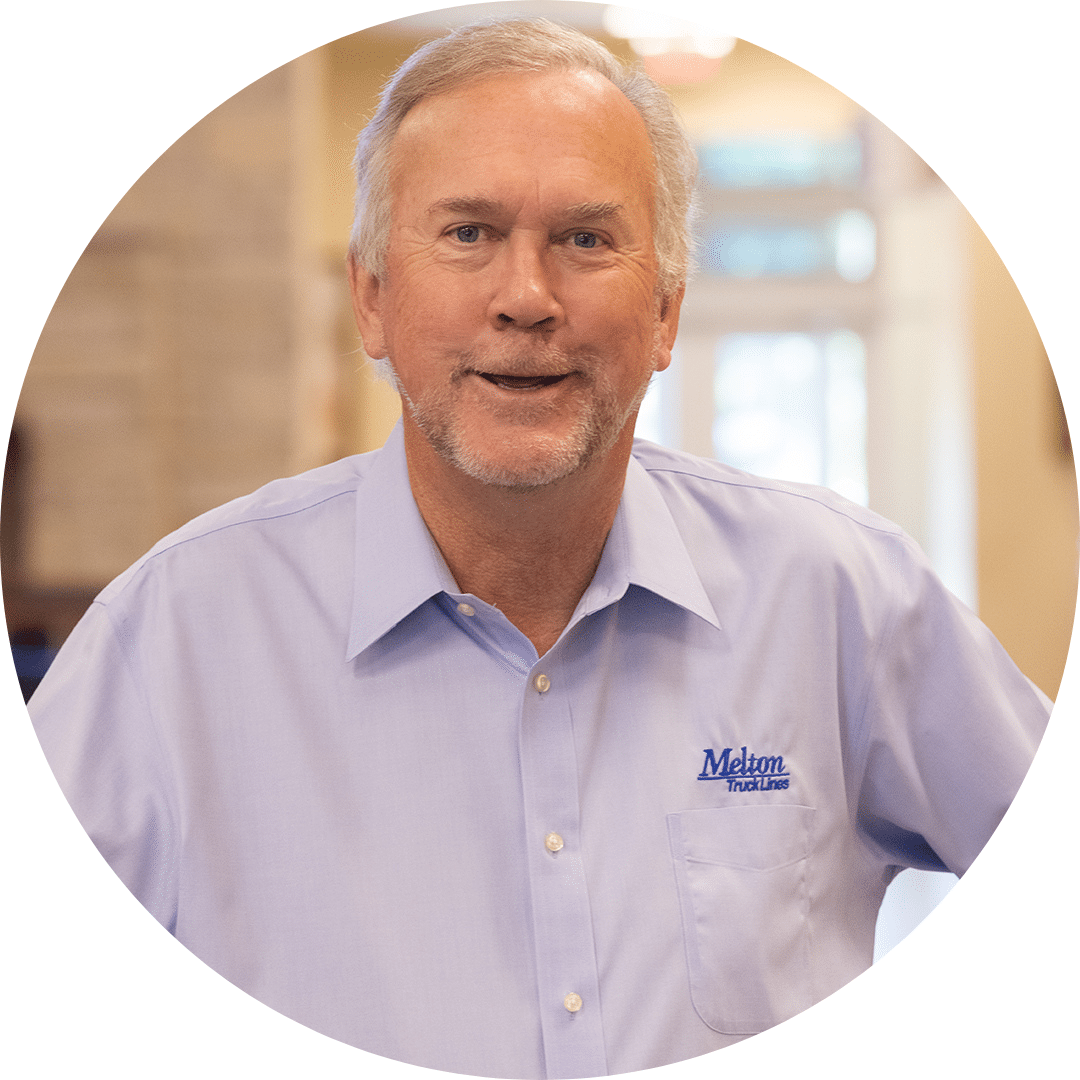 Hello, and welcome to the January edition of the OpenLine newsletter.
I want to start by recognizing December's Driver of the Month, Scott Jernigan, and Rookie of the Month, Devon Brus. Congratulations on finishing the year strong through exceptional safety and productivity.
Before discussing 2022 performance and our outlook for 2023, I'd also like to acknowledge our Safety team for being awarded the Truckload Carriers Association (TCA) Fleet Safety Award in the 100 million miles or more category. Out of numerous large carrier nominations, Melton was one of just three companies in our category honored with the award. I'm proud of our Safety team's outstanding work, continued dedication in training and coaching drivers, and our companywide Safety principles.
As we look back on 2022, we should be incredibly proud of the progress made from a few years ago. Despite numerous post pandemic challenges surrounding driver hiring, equipment and parts availability, inflation, and rising interest rates, we still came out on top with one of the most successful years in Melton history. Through extensive work, innovative thinking, and collaboration between multiple departments, our teams were able to alleviate the impact of many of these obstacles. Moreover, I'm incredibly proud of our Sales and Marketing department and our Melton Logistics team, for capitalizing on an exceptionally busy freight environment despite other business challenges.
Looking forward to 2023, we expect softening freight conditions but still anticipate a decent environment. I'm eager to see us carry our momentum from 2022 into this year and many industry analysts are predicting another solid operating environment. Unfortunately, we anticipate continued inflation, fuel costs, and equipment delivery challenges. However, I expect we will have another great year thanks to the dedication of our drivers and the hard work of those in the office.
Regarding fuel costs, we're taking additional, detailed measures to improve our overall fleet MPG. With rising fuel costs continuing to be a challenge, this will be an area of significant focus in 2023. Operations is working hard to ensure you are prepared and knowledgeable in MPG management. You will continue to see materials included in your monthly training and our MPG Advisor is personally reaching out to those needing supplemental knowledge in this area.
Along with some opportunities for improvement in MPG, we saw a significant increase in close maneuvering accidents in 2022 and need to reverse this trend as we enter the new year. While Melton is still an exceptionally safe fleet, we do need to gain control over the number of these types of accidents. When you're at facilities with less space, such as truck stops, please be extra mindful of your surroundings, get out and look as often as possible, and take it slow. Much like MPG, you will see continuous training surrounding this category in the coming months.
2022 was one for the record books and I can't wait to see our successes continue in 2023. Despite ongoing challenges, I'm confident our team will overcome these obstacles again and continue proving Melton is the premier flatbed carrier on the road. Last but certainly not least, I'd like to thank our drivers again for another tremendous year and their dedication to Melton. Thank you for driving our company's success. Drive safe, and let's move some freight.
Bob Peterson
Chairman and CEO