OTR Flatbed Drivers Wanted: Experienced and Recent CDL Grads
Whether you are an experienced driver, recent grad, or transitioning military veteran, we have a place for you!
Average 2200-2500 miles/week
$0.52 cpm – $0.65 cpm – based on experience
Apprenticeship & OJT Program
$100 Tarp Pay
Up to $10,000 Tuition Reimbursement
Fuel Bonus – up to $6,000 annually for meeting MPG requirements
Excellent Benefits – Medical, Dental, 401K, Telemedicine, and More
Late-Model Equipment
24/7 Driver Support
Flexible OTR Home Time – Bank Unlimited Days!
Road Warrior Program – Choose Additional Home Time or Extra Cash
Qualifying Veterans Can Earn Up to $26,814 Within Your 1st 24 months
No Touch Freight
68 MPH Trucks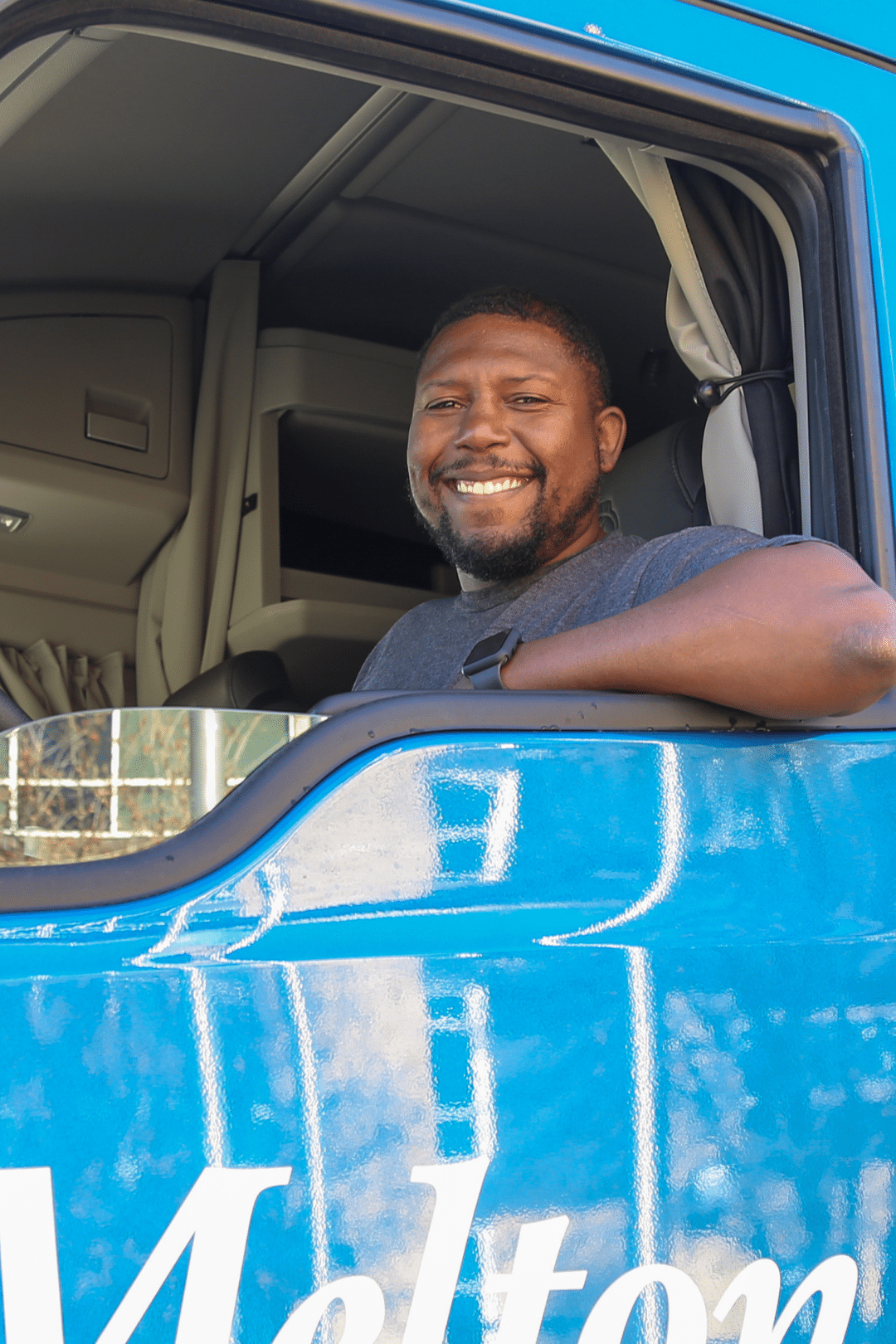 With over 30% of employees that have served in the Military, Melton understands that transitioning back to civilian life can be challenging and overwhelming. Melton honors military veterans and transitioning service members by offering an on-the-job training program, VA apprenticeships, veteran resources, and so much more! Please visit our Military page for more information.
Veterans with full GI Bill benefits and no driving experience could receive BAH starting at $1,578 per month from the VA over his/her first two years at Melton, on top of our Melton pay package.
Veterans with 19 months of experience and GI Bill benefits could still be enrolled for five months to complete the program and receive up to an additional $631 per month in BAH from the VA.
Melton offers a dynamic veteran's resource group focused on supporting our veterans and transitioning military members. Through our relationships with various veteran organizations, we have access to the resources necessary to aid in successful career outcomes for military members.
Comprehensive health, dental, and vision coverage 

Free on-site health clinics and dental exams 

401(k) retirement program 

On-site gym, workout facilities, and personal trainer 

Dedicated driver services team 

24/7 safety helpline 

Telemedicine- professional medical assistance from anywhere 

Flexible home domicile 

Pet Program – 90 lbs or less dog or cat 

Rider Program – 18+ years old year-round, 10+ years old during summer months
14 CPM per diem

$100 tarp pay – This translates to an additional $10,000 or more in annual compensation.

Extra stop/repower pay  

6 CPM extra for Canada and hazmat loads 

16 CPM extra for over dimensional loads 

Driver referral bonus: $750 – $1,000 

CSA inspection bonuses 

Driver Trainer/Safety Trainer/Mentor/Road Recruiter Pay

Fuel Bonus – up to $6,000 annually for meeting MPG requirements
Competitive Layover/Detention Pay
Road Warrior Program – Extra layer of flexibility giving

OTR drivers the option to choose an additional day of home time or extra cash based on the amount of time they are out on the road.

Numerous Career Path Options for drivers to earn additional cash – Road Recruiter, Road Dawg, Melton Influencer, Road Trainer, and Melton Mentor.
Must be at least 21 years of age

Must have a valid Class A CDL from the state you reside in

No BACs, DUIs, or DWIs in the last 5 years

Must meet all applicable DOT Regulations including a DOT physical and NIDA approved drug screen administered by a Melton Truck Lines physician

Must pass an integrity interview and meet Melton's work attendance and availability requirements