Flatbed trucking is commonly viewed as one of the most challenging types of truck driving jobs in the industry due to the physical demand and unique skills that are required. Flatbed drivers must work in all types of weather conditions, lift heavy tarps, and secure their own loads. However, flatbed trucking can be the most rewarding and exciting job on the road. Check out the following sections to learn the perks of driving flatbed!
Health and Wellness
An ongoing concern in the trucking industry is the health and wellness of truck drivers. Most truck driving jobs involve little to no physical activity and that, along with unhealthy decisions, can lead to health problems overtime. It can be difficult for some drivers to make healthy decisions and get the adequate amount of daily physical activity while over the road. Flatbed trucking can help drivers stay active and achieve their health goals just by doing their job. Unlike many other truck driving jobs, flatbedders don't spend all their time sitting in the cab. Not only do they have to tarp and secure their loads, but they're also required to get out and check on their load securement every 150 or so miles, to ensure there are no issues. Tarps can weigh anywhere from 30-125 pounds, making it a great way for drivers to work up a sweat, gain strength, and get their heart rate going.
Flatbed Loads are Unique
Flatbed loads come in all shapes and sizes. There is always a chance that you'll be hauling something you've never seen before. Flatbed drivers get to haul a diverse set of interesting commodities on their flatbed trailers. The most common flatbed freight includes lumber, construction equipment, and building supplies, but our flatbed drivers have hauled things like military vehicles, helicopters, and even pieces of a Superbowl stadium! These loads get delivered to a variety of cool locations all over the country. Instead of backing into dock after dock each day, flatbed drivers get to visit construction sites, manufacturers, lumber mills, stadiums, and beyond. At companies like Melton Truck Lines, it is rare to get the same type of load every week.
Higher Pay
Flatbed jobs are amongst some of the top-paying truck driving jobs in the industry. Some industry analysts report that flatbed truck drivers make around $10,000 – $15,000 more per year than other truck drivers. Often, flatbed drivers are paid more than drivers in other modes of transportation, due to the higher risk as well as the mental and physical demands that come with the job. Most flatbed trucking companies compensate their drivers for tarping because it is the hardest part of a flatbedder's job. This pay can range anywhere from $15-$100 per tarped load. At Melton Truck Lines, drivers are paid $100 tarp pay per tarped load. Although it's not easy and takes plenty of practice to perfect, this is extra money in their pockets without moving any additional miles and can add up to about $10,000 extra per year on top of their base pay.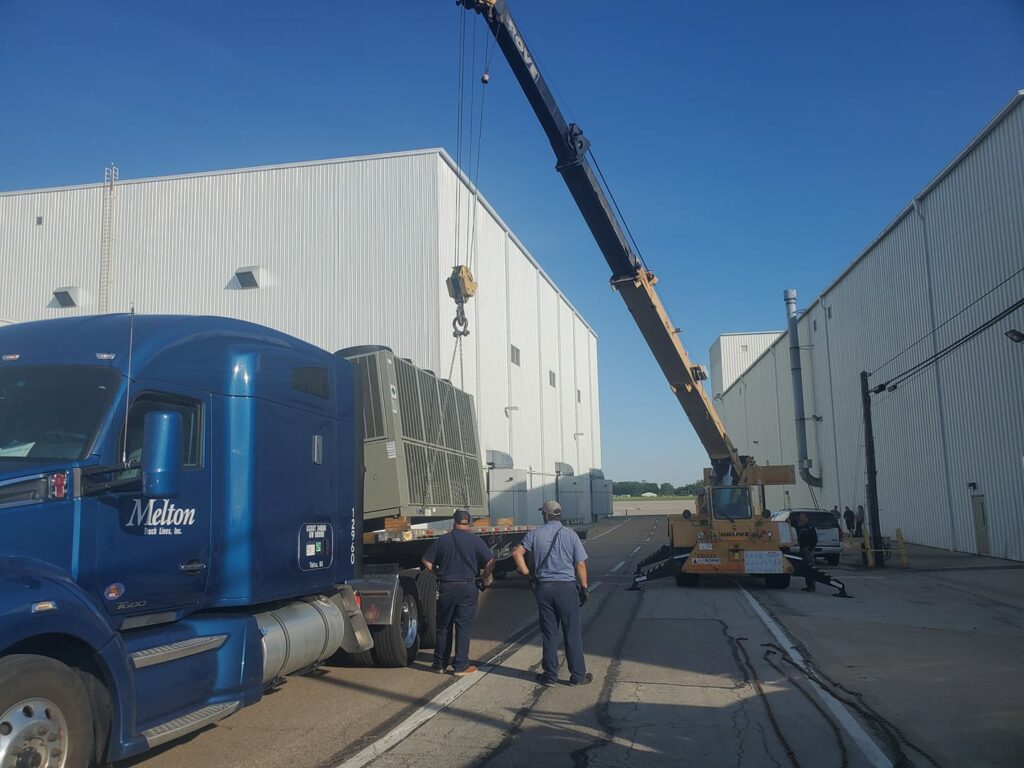 No Touch Freight
Unlike many other truck driving jobs, flatbed freight is no touch or mostly no touch, meaning it's not the driver's responsibility to load or unload the trailer. Due to the type of freight being hauled, a crane or forklift driver will do the loading and unloading. This can minimize the risk of injury and help drivers get back on the road quickly. Even though you don't touch the freight, it is always important to know what you are hauling. Being familiar with the freight you are hauling makes border crossing, port deliveries, and DOT inspections go smoother and faster.
Rewarding
Drivers who enjoy being challenged will enjoy a job in flatbed trucking. Flatbed drivers love the new set of obstacles that come with each different load type. It's quite rewarding when they know they've secured and delivered a large and heavy, odd-shaped load safely and successfully. The unique set of skills drivers acquire through training and experience are in constant demand and can open the door to potential career advancement opportunities.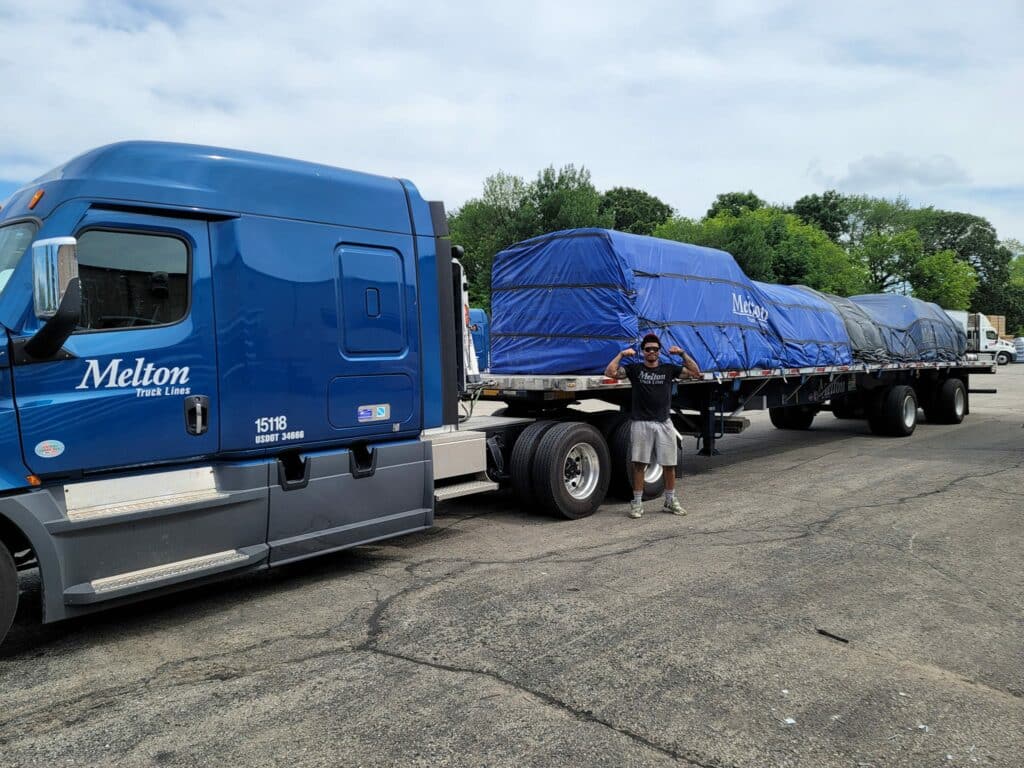 So, Is Flatbed Trucking Worth It?
If you're a detail-oriented driver looking for a driving job that challenges you, pays well, and keeps you active, the answer is YES!
Are you considering a job as a flatbed driver? Check out our Requirements page for more information about our CDL A flatbed  jobs.
Find out more about flatbed trucking in the following posts: