best otr trucking companies for recent cdl grads
Are you a new graduate looking for a truck driving job? Our truck drivers enjoy being able to see the country, being their own boss, and earning good money! Melton offers entry-level truck driving jobs to new CDL graduates and seasoned truckers alike – so whether you're a recent class A CDL driver looking for a long haul trucking job, or a trucker with no flatbed or OTR experience, we have truck driving job opportunities for you!
With our paid on-the-job flatbed training program, driver apprenticeships, pre-hire letters, and tuition reimbursement, we will ensure you have all the resources necessary to be successful in your flatbed OTR truck driving career.
We encourage those seeking their Class A CDL license to visit the CVTA or NAPFTDS websites for accredited schools. Once you obtain your license, we can make your transition to a driver much easier with our Pre-Hire and Tuition Reimbursement Programs.
If you are interested in an OTR job with Melton and do not have a CDL yet, call us today at 866-715-8563. Our Recruiters can assist with options for schooling. You can also use our CDL Schools Finder for schools recommended by Melton. 
Melton wants to help entry-level drivers succeed in their truck driving career. We welcome recent CDL school graduates and drivers that have not had any over-the-road/OTR experience. We know that you are the future of our company so we insist on providing quality training so you can succeed in a CDL flatbed trucking job, even with no prior experience. Melton also offers paid truck driver training to new drivers to get new drivers earning right away.
Want to learn more about CDL school? Check out the videos below to hear our Miltary Program Specialist, David Harper, talk about his experience during CDL school, how to find an OTR job as a new CDL graduate, and more.
What to Expect in CDL School
Searching for a Truck Driving Job
Need to practice for your Class A Driver's License test?
If you are getting ready to graduate from CDL school and need to practice for your final test, there are several great resources available to make sure you understand all the essential concepts of trucking.
Check out how David prepared for the CDL exam in his full interview here: How Do I Get a CDL License?
Tuition Reimbursement Program
Looking for truck driving companies that offer tuition reimbursement? New truck drivers with less than 5 months of experience could qualify for Melton's tuition reimbursement program. This program will pay $150 every month up to $10,000! If you paid less than $10,000 pursuing your CDL, the payout will stop at the amount paid.
Once you are off your road trainer truck, your payments will begin to send on your hire date each month and will continue until fully paid.
Pre-Hire Letters
If your CDL school or company financing your CDL program requires a pre-hire letter before you can attend their course, contact a Melton recruiter at 866-715-8563 and they can send this letter directly to them.
If you graduate on a Friday, you can be in Melton's on-the-job training program as soon as Monday with our convenient pre-hire process.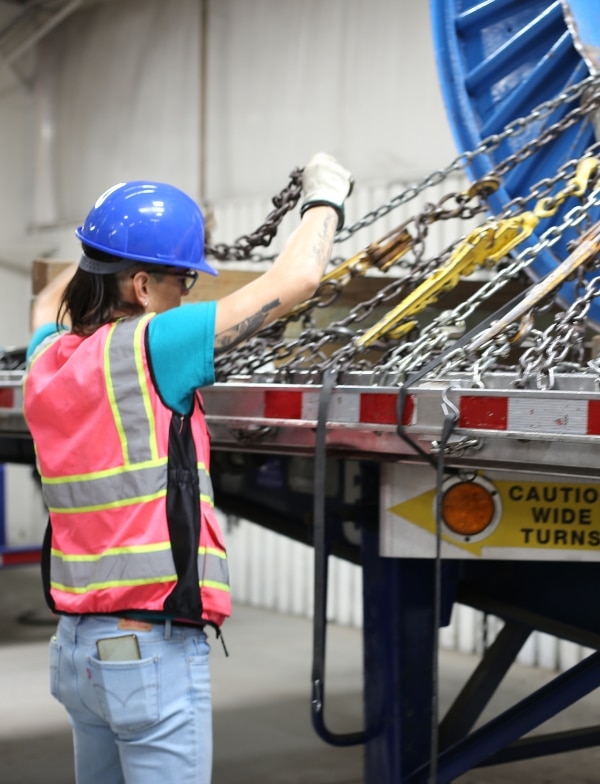 I love working with/for Melton! I think your program for drivers with no experience is excellent. Every person I've interacted with, either in person or over the phone, has been great. I'm not sure what more a driver fresh out of trucking school could ask for. Sure, the job is hard sometimes, that's the job. The company has always treated me very, very well. Thank you! -Melton Driver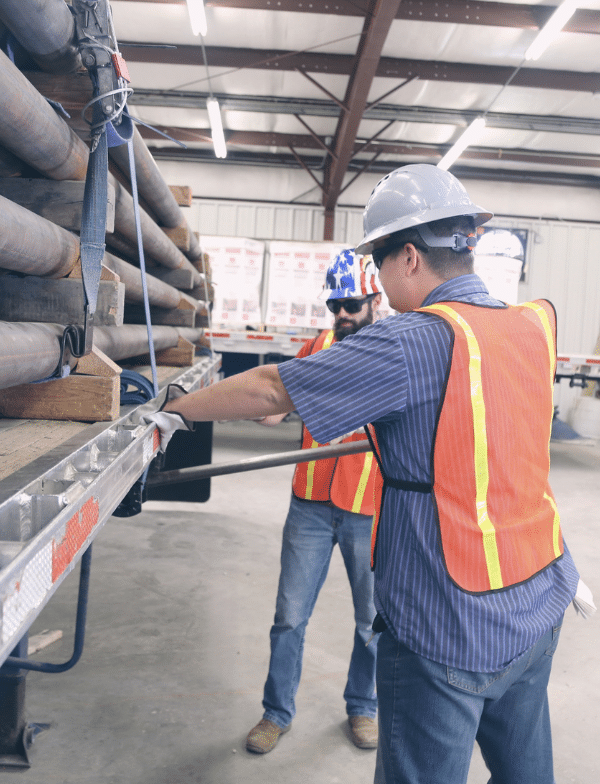 Melton's Flatbed Training Program
On-the-Job Training Program for Drivers
If you're searching for trucking companies hiring new cdl drivers with no experience, you're in luck! Most entry-level drivers will be a part of our 14-day on-the-job truck driver training, where we will cover our culture, safety standards, load securement, and tarping best practices. Not only that – we offer paid truck driver training! If you need any additional help during the class, we can provide additional one-on-one training. We want to give you the tools you need to be successful at your flatbed CDL job.
Click here to learn more about what to expect in Melton's flatbed training program.
Nationally Recognized Apprenticeship Program
Melton Truck Lines has had a nationally-recognized, Department of Labor and Veterans Affairs approved apprenticeship program since 2017. This program includes 14 days of on-the-job training with instructors who have immense background in transportation, including a former Melton driver with 2.5 Million Miles.
During this training, you will have the opportunity to secure 20-30 different types of loads, which is more than you would see in 2 months of OTR driving. Furthermore, we provide extensive backing training so you will feel confident in backing our 53' flatbed trailers.
All entry-level drivers will go out for approximately three weeks with a Road Trainer that is matched based on their personality to experience otr driving.
You will be paid a per-diem during this time, and once you are ready to get on your own truck, you will start receiving pay by mile.
Quality training doesn't end after your initial on the job training. The trucking industry is constantly changing, so we focus on communicating important information in a timely manner by print, email, online training, and social media to help make our drivers the best on the road.
We are also available day and night to support and assist our drivers in any situation.
Melton offers numerous career paths and opportunities for drivers to get involved, have fun, and earn extra cash on top of base pay. Many programs can earn drivers thousands of extra dollars a year!
If you'd like to explore the opportunities we offer our drivers, you can visit our Career Paths page here, or check out our page for Social Media Influencers!
$10,000
Tuition Reimbursement
68+
Years of Stable Business