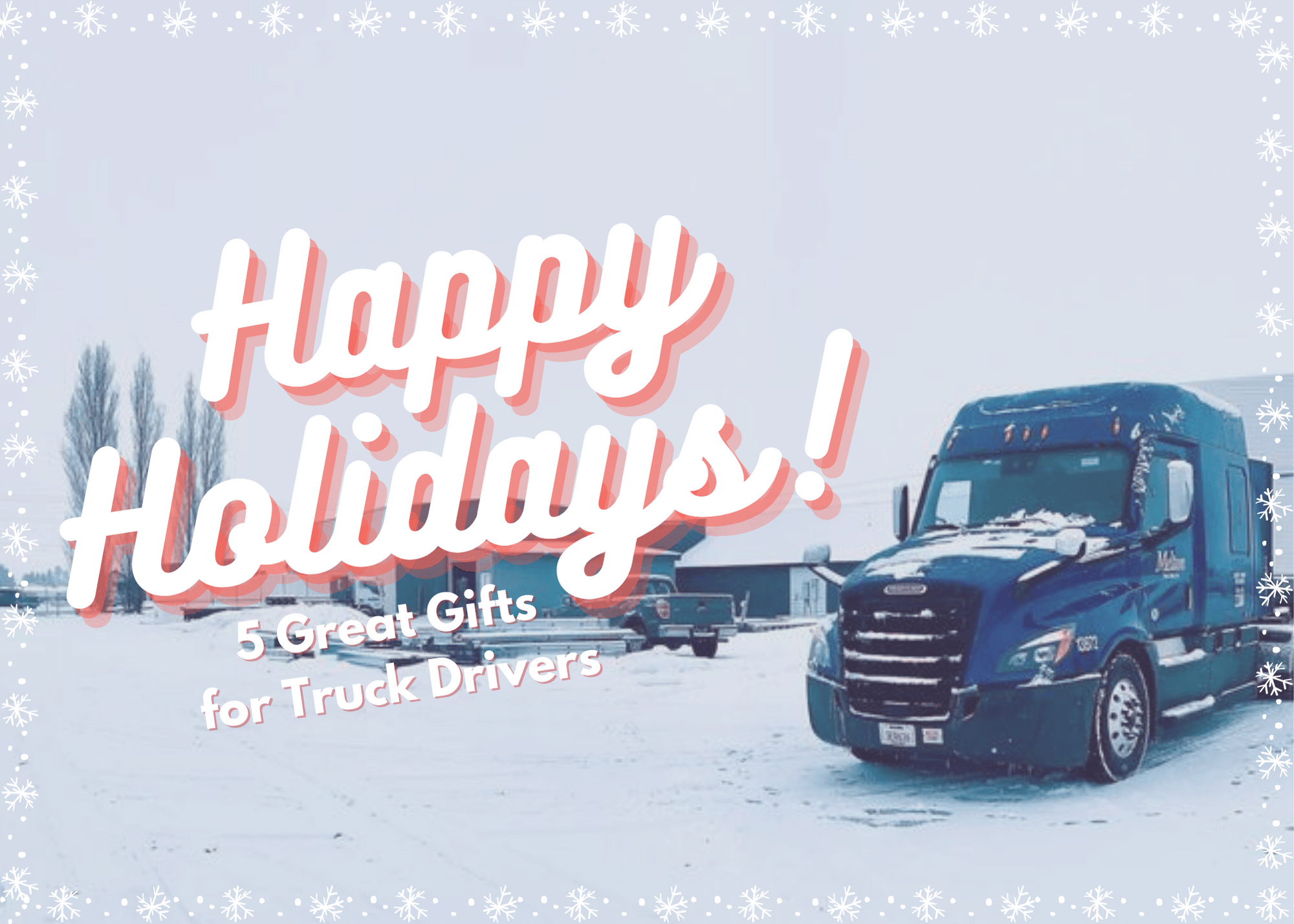 The holiday season is one of the busiest times of the year for our OTR drivers. Most of the Christmas gifts and holiday dinners we enjoy are made possible by the hardworking men and women behind the wheel of a semi-truck. Over 70% of freight is shipped by truck. Therefore, drivers are essential to our economic well-being. Throughout all the celebrations this season, be sure to take the time to thank the truck drivers who make it all possible.
If you have a driver in your life who you'd like to thank with the perfect Christmas gift, you've come to the right place. The limited space in a truck's cab and the lifestyle of a driver makes it difficult to pick a gift that will do more than take up valuable space. Fortunately, we've gathered a list of a few trucker gifts to pick from that are sure to make your driver's holiday special!
Heated Blanket
Even if home is sunny year-round, a trucker will find themselves in all sorts of weather, including the freezing cold. Sleeping in a truck can get chilly as cold air can make its way in through any crack in the doors or windows. A heated blanket is a great way to warm up quickly and will help your driver get a better night's sleep.
WiFi Hotspot
One of the best ways to unwind with limited space is to take advantage of the Internet. When drivers are done driving for the day, they can surf the web, watch shows and movies, play video games, and more. However, cellular data may not always cut it. Many cell providers offer a portable WiFi hotspot that can be used almost anywhere, which will provide a smoother experience on the web.
Gift Card
Okay, hear us out. Gift cards sometimes get a bad rap for being a lazy or unthoughtful gift, but for a truck driver, they could be just the thing you're searching for. They don't take up any precious space, and what could be better than treating your driver to a nice, hot meal or a gift of their choice? Almost every store offers gift cards, so choose one of their favorite stores and send it their way!
Seat Cushion
Most of a trucker's day is spent in the driver's seat, which doesn't tend to have the most incredible back support. To avoid any long-term damage and reduce soreness, try an orthopedic seat cushion. These keep the natural shape of the spine and pelvis in mind for a more comfortable journey.
Check out this option we found for an afforrdable set of cushions!
Travel Shower Kit
A hot shower can do wonders at the end of a long day. It's important for drivers to take care of themselves when out on the road, and a travel shower kit could be just the trick. You could purchase one that's pre-stocked, customize one with all your driver's favorite products, or just gift them a sturdy shower caddy to help them keep their hygiene products organized.
At Melton Truck Lines, we understand how important it is to spend this time with family and friends. That's why, upon completion of their training, if a driver chooses, they're guaranteed to be home by Christmas Day. Almost all our drivers will be getting to spend Christmas with their families thanks to their hard work and our team's extensive planning that makes this possible. With drivers being on the road for most other major holidays, we find it crucial that our drivers get this much-deserved time off every year.
Melton Truck Lines would like to wish you and your family a great holiday season! We thank you for your unwavering support throughout 2022 and hope for an even better 2023.