Stay Organized as a Truck Driver
Any OTR driver will tell you that the cab of a semi-truck wasn't engineered to be spacious and luxurious. While drivers do have access to almost everything they'd need to be self-sufficient on the road, it has to all fit into a very small space. This can pose a challenge for some, especially when it comes to keeping the truck clean and organized during the busy life of a driver. However, keeping your space clean is important for your mental health, and proper organization can transform your truck cab into a home away from home. Since spring cleaning season is in full swing, we asked some of our drivers to share their best cleaning and organization tips so your truck can stay in tip-top shape.
Tips to Stay Clean and Organized on the Road
1. Start Small: If your cab has seen better days, it can be difficult to take the first step and commit to fixing your space. However, it's much easier to start with one simple task instead of facing your entire to-do list. Our drivers recommended making the bed as soon as you wake up – everything else can follow.
2. Pack Smart: While it sounds nice to bring all the comforts of home with you as you drive, the limited space can make you feel cramped instead of cozy. Essentials and equipment will always take priority, and that will take up most of your space. Try only bringing a few extras from home when you're on the road. If you find it hard to choose, you can always swap things out as you take home time.
3: Form a Habit: It takes around two months to create a habit. If cleaning is something you struggle to make time for, try leaving reminders to clean for a set amount of time every time you're stopped, even if it's just a few minutes. Before you know it, you'll be keeping your cab tidy without a second thought.
4. Keep Important Items Safe: Are you constantly misplacing important documents and equipment? Don't keep shoving things wherever they fit. Find a dedicated storage solution, like a folder for papers or a plastic tote for equipment, and make sure it goes in the same place every time you get it out. This will ensure you have what you need, when you need it. This is especially critical for documents you may need during an inspection.
5. Get Creative: With such limited space, it's important to utilize what you have to the best of your ability. There are countless storage options made specifically for small spaces, and some you might already have! One example we found was to store plates and utensils inside your microwave (when you're not using it, of course). Don't be afraid to experiment – try hanging things from the walls or from the ceiling, adding an extra shelf in your cabinets for more surface area. However, make sure everything is 100% secure when you drive. Extra storage is great – but should not be at the expense of your safety. Check out some of these options we found!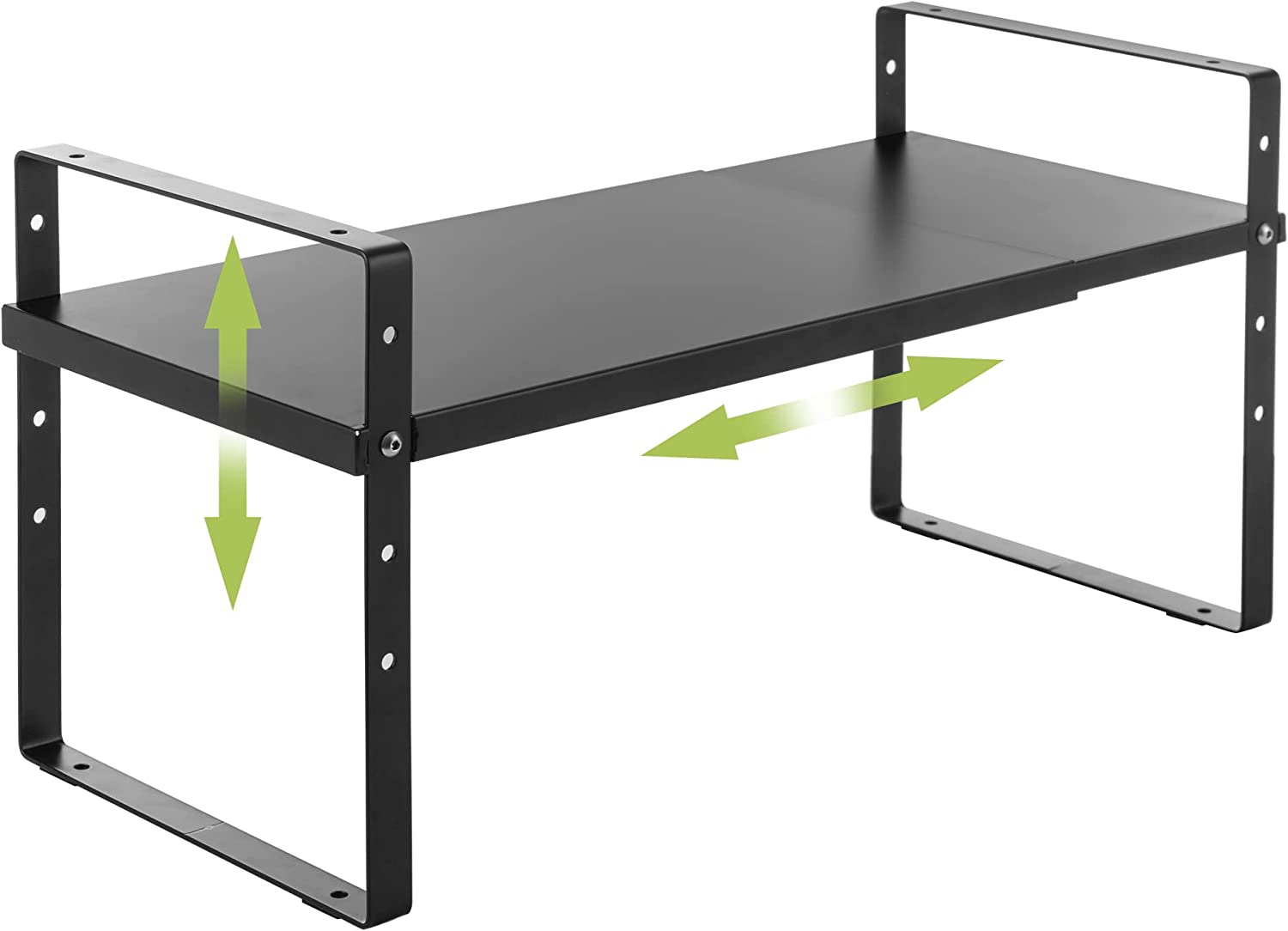 If you have any cabinet inside your truck that you want to maximize storage in, try this adjustable pantry shelves.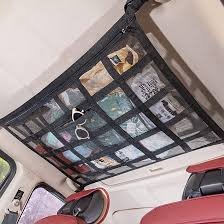 This ceiling cargo net is great to keep smaller items in one place and out of the way, without taking up any floor or shelf space.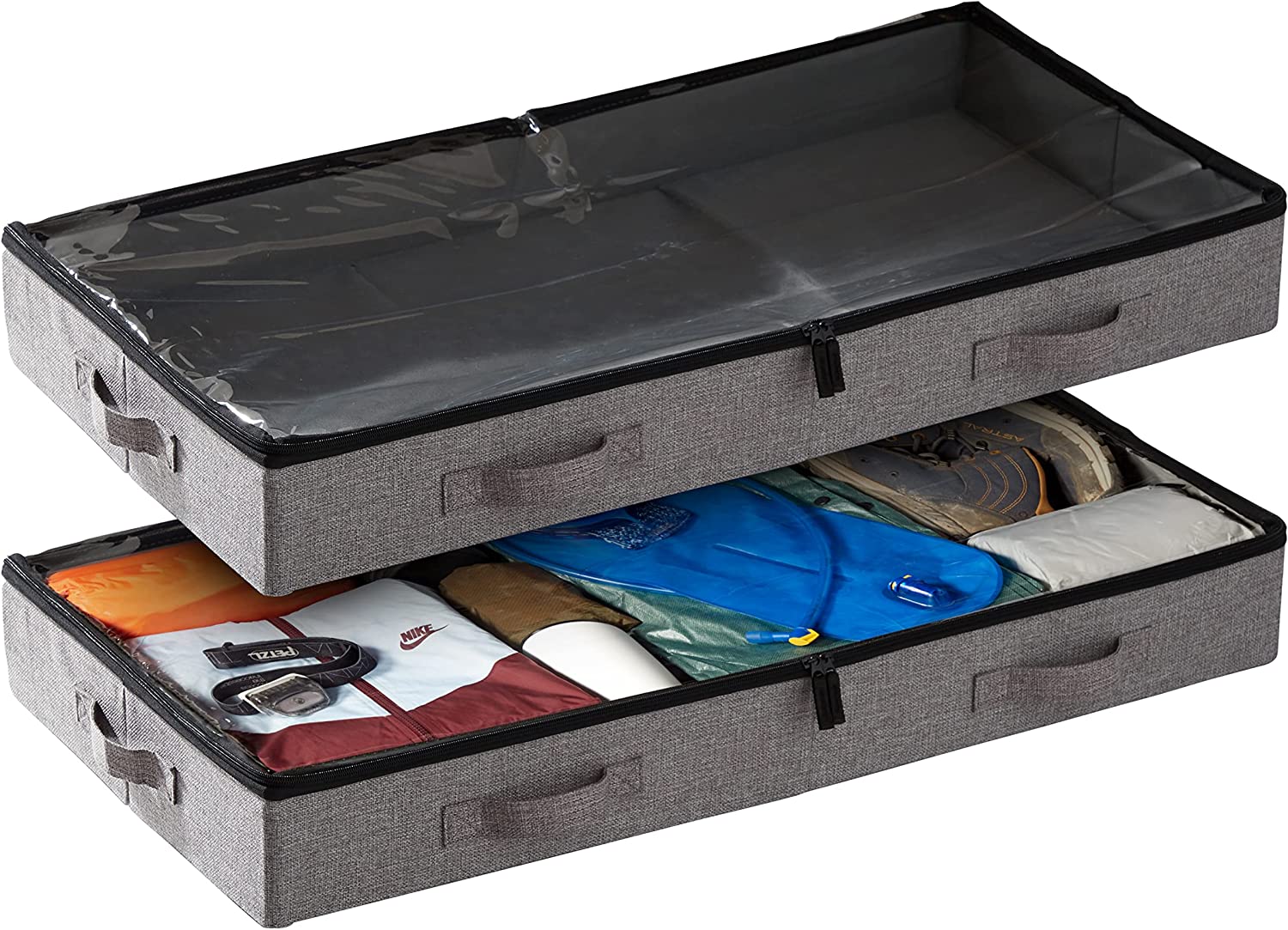 Under the bed is likely one of the largest spaces you have to store things like clothes and equipment. Try these flat, stackable storage bins to keep everything organized!
Keeping your space clean is key to keeping stress levels low when you're on the road. You'll be spending the majority of your time in your cab, so make sure it's a space you can feel proud of. If you want to learn more about keeping your truck clean or the lifestyle of an OTR trucker, check out our other blog posts here!