Questions to Ask a Trucking Recruiter
There are hundreds of trucking companies out there looking for drivers like you, all with different policies, cultures, and more. If you're just beginning your job search, it can seem daunting to know how to get the right information to make an informed decision. As you're going through the interview process with several companies, it's crucial that you ask the right questions. By asking the same questions to each recruiter you speak to, you can make direct comparisons between companies and see which is right for you. Make sure to do your research beforehand to help you prepare for your trucking interview. We've compiled five of the most important questions to ask your recruiter during trucking interview here!
How will I be paid? – Figuring out how much you'll be compensated for your time is likely the biggest question you'll have. After discussing your starting pay, make sure to ask about how to qualify for raises.  However, make sure to dig deeper and learn how you get paid in certain situations: deadhead miles, layover pay, detention pay, and breakdown pay to name a few. Anything can happen when you're on the road, so it's best to be prepared! Also, see if they have any bonus incentives for drivers, such as referral or sign-on bonuses.
You can learn more about Melton's truck driver pay on our pay page!
What is your home time policy? – Home time can vary greatly from company to company. Determine how long you'll be out on the road before you earn home time, and make sure you're okay with it before moving forward. You should also figure out when and where you're allowed to use it. Do you have to take home time every few weeks, or can you bank it for later? Can you take it from anywhere, or does it have to be at a registered address?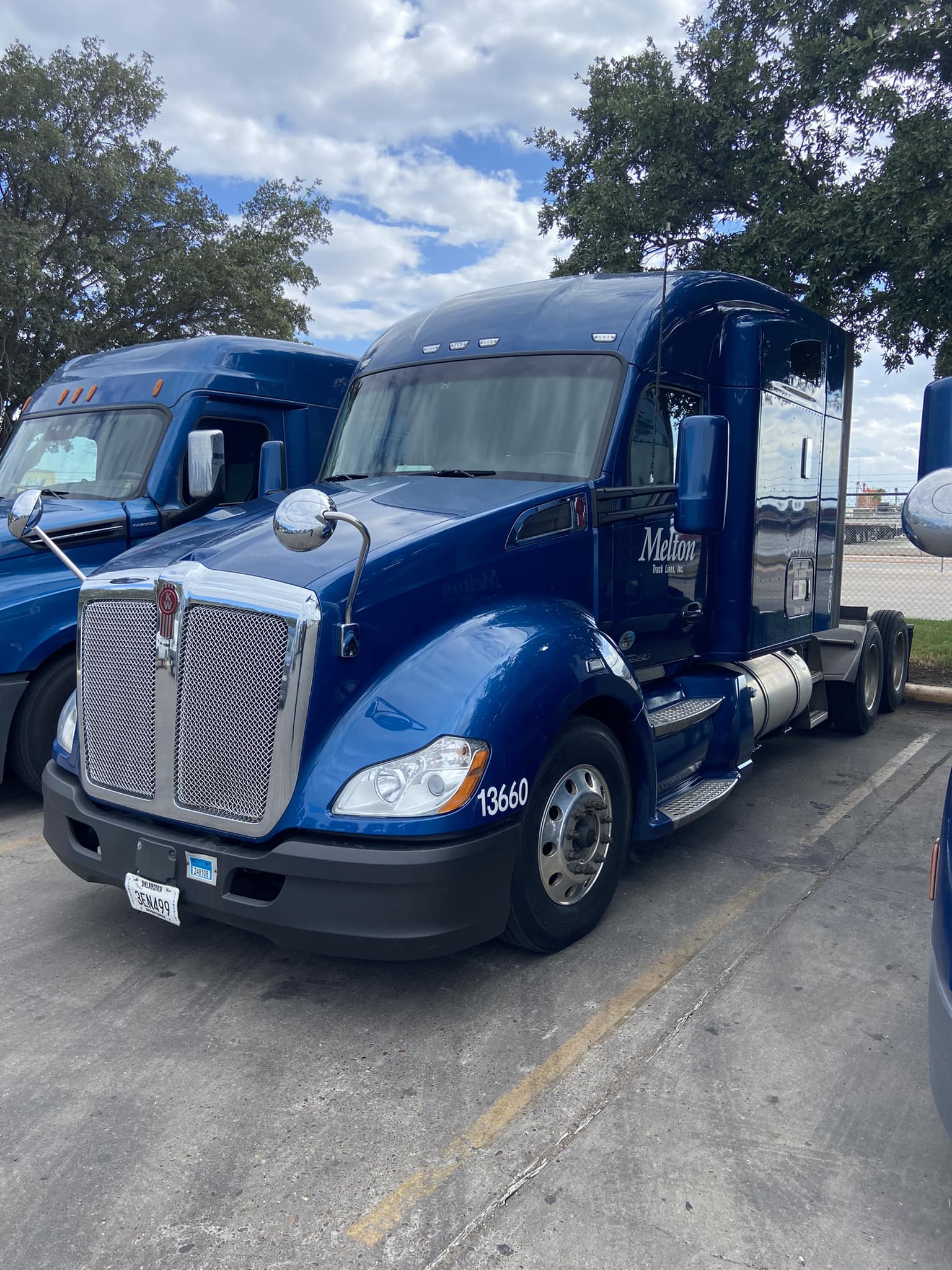 What kind of equipment do you offer? – As an OTR driver, your truck is where you're going to be spending most of your time from now on, so make sure it's something you're comfortable with! Get detailed information about the make and models of the trucks offered, the average equipment age, and what comes standard with it (refrigerator, freezer, TV mount, etc.). You should also ask about the technology used on the trucks such as their GPS, digital logs, communication systems, and safety tech like cameras and lane assist. Many companies, including Melton, will have tours of their trucks posted online you can also view as well.
What do new drivers struggle with? – This is your chance to get deep and really see if a company is a good fit for you. If you're prepared to face the struggles that come with being a new driver, you're more likely to succeed and move past these challenges. Some recruiters may also provide you with advice to help you prosper in their company; they want to see you succeed!
Do you know any current drivers I can speak to? – The best way to learn about the good and bad of the company will always be speaking to a tenured driver. They've experienced the highs and lows of working for their company and can give you some honest insight. If you're unable to get ahold of a current driver, try looking on social media for content posted by current drivers.
Asking the right questions can be the difference between finding your perfect company and being dissatisfied with your employer. Combine the information you get from company recruiters with your own research, and you're sure to end up confident in your decision. 9 out of 10 drivers report a positive onboarding experience with our recruiting team, so give us a call today!
Summary of Questions to Research/Ask Your Recruiter
How will I be paid?

What is the pay I will be starting at?
How are raises earned at this company?
Will I be compensated for empty miles?
What is your layover and detention pay policy?
Will I be compensated in the event of a breakdown?
What bonus opportunities do you offer drivers?

What is your home time policy?

How long do drivers stay out before earning home time?
Are drivers allowed to bank their home time?
Are drivers required to take home time at their primary residence?

What kind of equipment do you offer?

What make and model are your trucks?
What is the average age of your equipment?
What amenities come with the truck and what am I required to purchase?
Do the trucks come with a digital GPS? Digital logs?
What safety technology comes with the trucks?

What do new drivers struggle with?

What advice would you give new drivers with this problem?

Do you have any current drivers I can speak to?

Alternatively, do you know any current or former drivers with an online presence?