How to Become a Truck Driver
How do I get started as a trucker? Is truck driving worth the money? If you want to get into the world of trucking, these are few of many questions you're likely asking yourself. There are plenty of articles out there about the pros and cons of trucking, or the reasons why it makes such a good career. However, for those ready to jump in, it might be difficult to find a place to start. It can be overwhelming searching for CDL schools, choosing a company that's right for you, and gathering everything you need to start your life on the road. In this blog, we compiled everything you need to know from the first time you search "CDL schools near me" to when you're getting the keys to your own truck.
Truck driver requirements may differ slightly by location, type of hauling, and company. This general process is applicable to most students but comes from the perspective of a flatbed trucking company.
1. Complete high school/GED and be at least 21 years old
State governments require all aspiring truck drivers to have a high school level of education or equivalent to begin the process for earning a CDL. Most companies will also require you to be at least 21 years old, as laws prohibit anyone under 21 from driving commercial vehicles across state lines. If you're not 21 yet, don't fret – there are still things you can be doing to prepare for a truck driving job. It's recommended you work on building a good work history, as companies will likely reach out to your previous employers during their screening process. For a leg up, try searching for a job that applies to the type of trucking you want to do. For example, if you want to get into flatbed, search for a more physically demanding job that will help you build strength and prove that you're able to tarp and secure loads.
2. Decide on a reputable CDL school
Now that you're ready to start the process, the next step is to do your research and find a CDL school that's right for you. In this case, you'll need to find a driving school that offers a Class A CDL program, which will license you to drive large commercial vehicles like semi–trucks. Not all schools are created equal, either! Here's some factors you should consider before you commit to a school:
Is it an independent school, or is it through a company? If it's through a company, are they who you'd like to work for?
Is the school close to you, or will you need to find accommodations?
Reviews! How do those who have attended the school feel about it? Do they have any advice?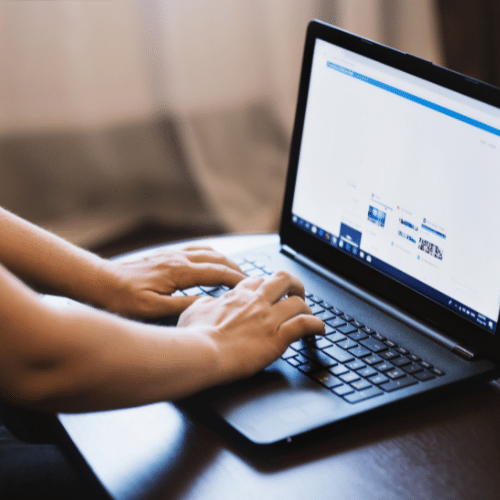 How Much is Truck Driving School?

The truck driving school cost is also something to consider. Generally, the price to attend truck driver CDL training can range from $2,000-$7,000. However, many schools will offer financial aid and grants to students who can't afford to pay out of pocket. Some trucking companies will also reimburse students for tuition expenses in exchange for them working there. Melton will reimburse new CDL graduates up to $10,000 in tuition expenses!
If you're looking for a place to start with your CDL school search, you can check out our CDL school finder here that compiles reputable schools that Melton recommends.
3. Complete the prerequisites for your school
Once your first day of CDL school rolls around, there's a few more things you must do before getting into the truck. First, you'll need to complete a physical required by the Department of Transportation in order to be sure you're fit to drive a semitruck. Then, you'll be going over information to make sure you're prepared to test for your Commercial Learner's Permit, or CLP. This is the qualification you need to be certified to start driving a truck with a certified instructor.
4. Complete CDL school and pass your final exam
Now that you're inside the truck, you'll be doing plenty of training behind the wheel such as: backing, parking, and every other aspect of truck driving, to ensure you learn how to drive the truck properly. You'll also be learning about how to complete a pre-trip and post-trip inspection so you can catch any errors before they cause further issues. You'll have plenty of time to practice, and by using that time wisely, you'll be able to pass the final exam with no issues.
If you'd like to learn more about the process of CDL school from one of our own, check out our "how to get a CDL" blog with an interview from our Military Program Specialist, David Harper, about his time at CDL school. You can also view this document from the Department of Transportation that outlines the process of how to earn a CDL.
5. Begin your job search!
Congratulations on earning your CDL! It's time to jump into the trucking industry. During your time at school, it's likely you've met with a lot of different companies and learned about many types of trucking. Take a look at any materials you received or notes you've taken about the companies and see which appeals most to you. Here's a few questions you can ask yourself:
How long do you want to be away from home? How do your loved ones feel about you being away for certain periods of time?
What kind of freight are you comfortable with hauling? Are you okay with hauling hazardous materials, oversized loads, or tarping your own loads?
Is the pay scale something you're happy with? Will you be able to get substantial raises throughout your career, or will you be sticking with your starting rate for a while?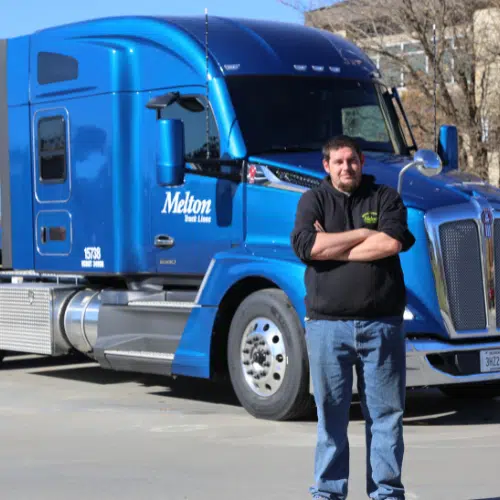 Take your time researching trucking companies and figuring out which one will be the right fit for you. Don't be afraid to reach out to the companies themselves – many will have recruiters or other personnel who would be happy to tell you more about life at their company. Be sure to turn to social media and review sites as well, as many larger companies will likely have current or former employees talking about the good and the bad. The trucking industry is very vast, so if you're interested in driving, there's a company out there for you!
Be sure to check out our blog about the day in the life of a truck driver, or check out more articles here: