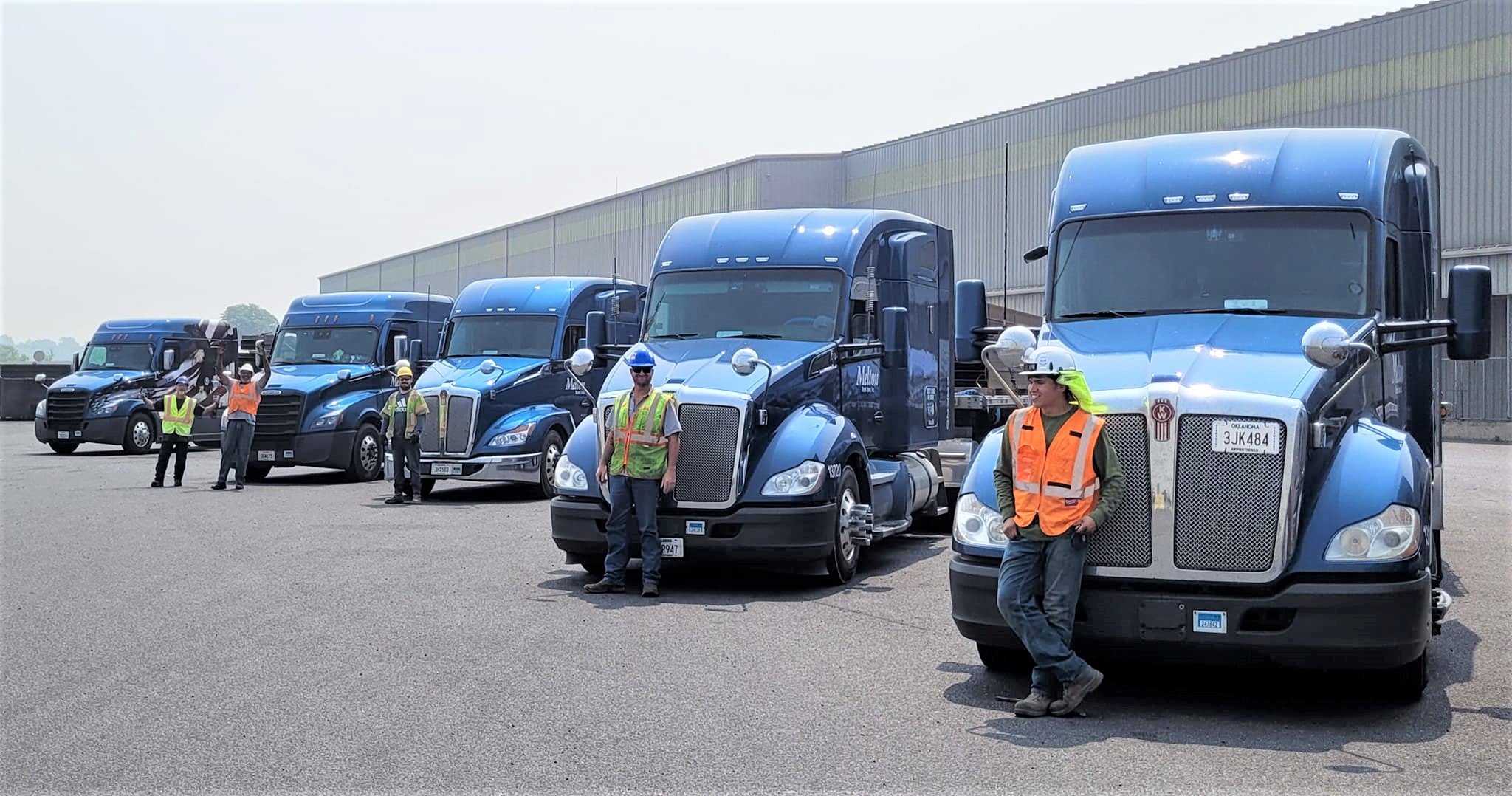 Truck Driver Training: What You'll Need to Know
Once you've passed the interview process with a trucking company, you'll be invited to their training program. Congratulations! Here, you'll be evaluated further to determine if you're ready to start driving. It's a common misconception that being accepted into a training program means you're hired, but this is not true. Think of this process as an in-depth job interview so the company can be sure you're fit to be a truck driver at their company. If you're a new driver and wondering what to expect, here's everything you'll need to know so you can arrive prepared at Melton's pre-employment evaluation program.
Please note – This process may vary depending on your company. Review any resources provided to you by your recruiter.
How to Prepare for Training
Once your recruiter officially invites you to join their pre-employment evaluation, the first thing you'll need to do is review any resources they send to you. The last thing you want to do is miss any important information that's available to you. If it makes it easier, save it on your phone or print out a physical copy to refer to at any time.
As your starting date approaches, start to gather all the documents you need ahead of time. What you'll need to bring will depend on your company, but plan on bringing multiple forms of identification, medical documents, and a written work history. Some companies also require you to obtain a DOT physical and drug test before arriving. If your company has provided you with a packing list, make sure you've obtained everything on the list. If you don't have a list available, plan on bringing things like a week's worth of clothes, toiletries, and other necessities.
Before you leave, take some time to review your travel arrangements thoroughly. You'll likely have spoken to someone at your respective company about how you'll be getting to their training center, whether this is by plane, car, bus, etc. Have tickets and appropriate documents ready so you'll know where to go and when you'll arrive.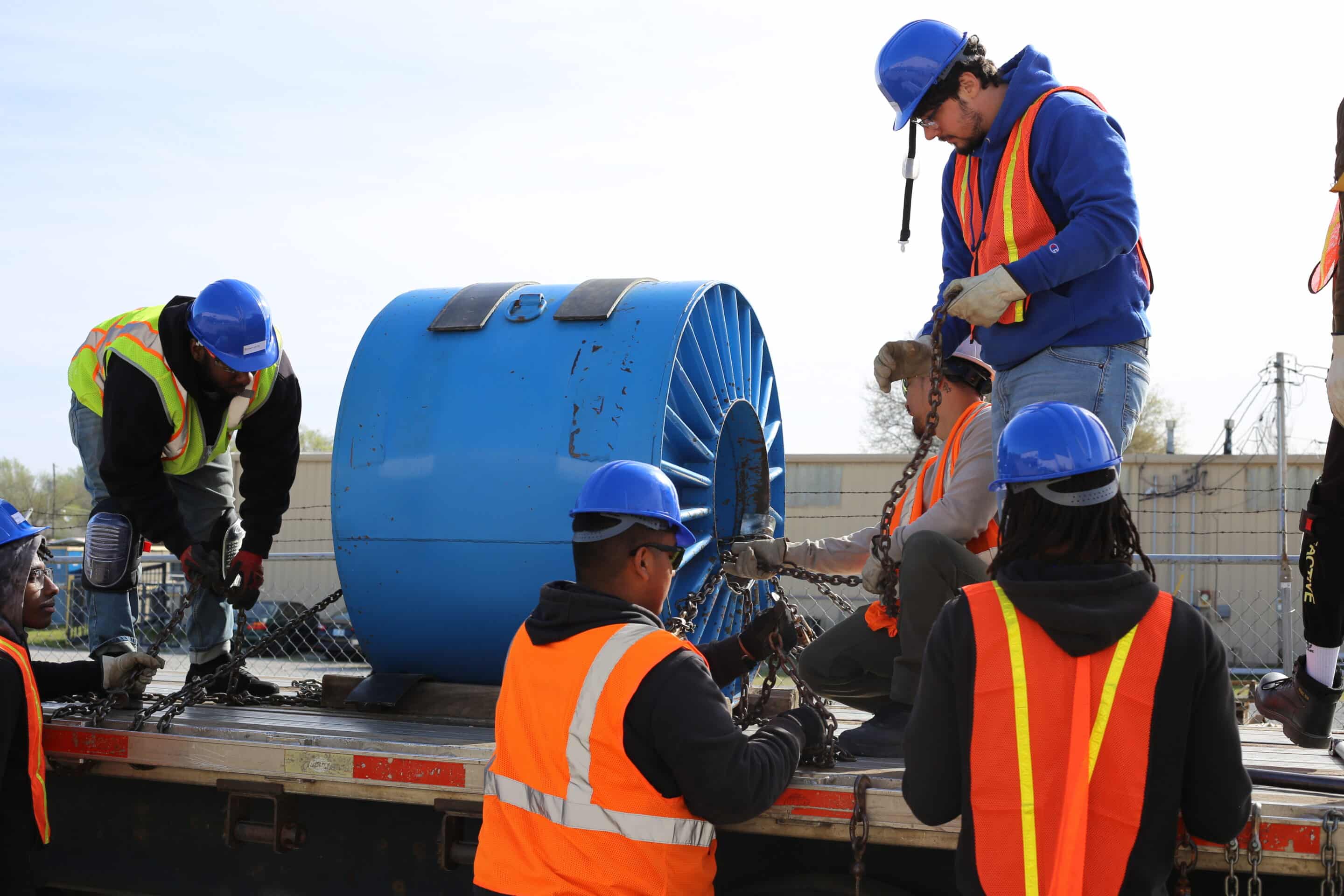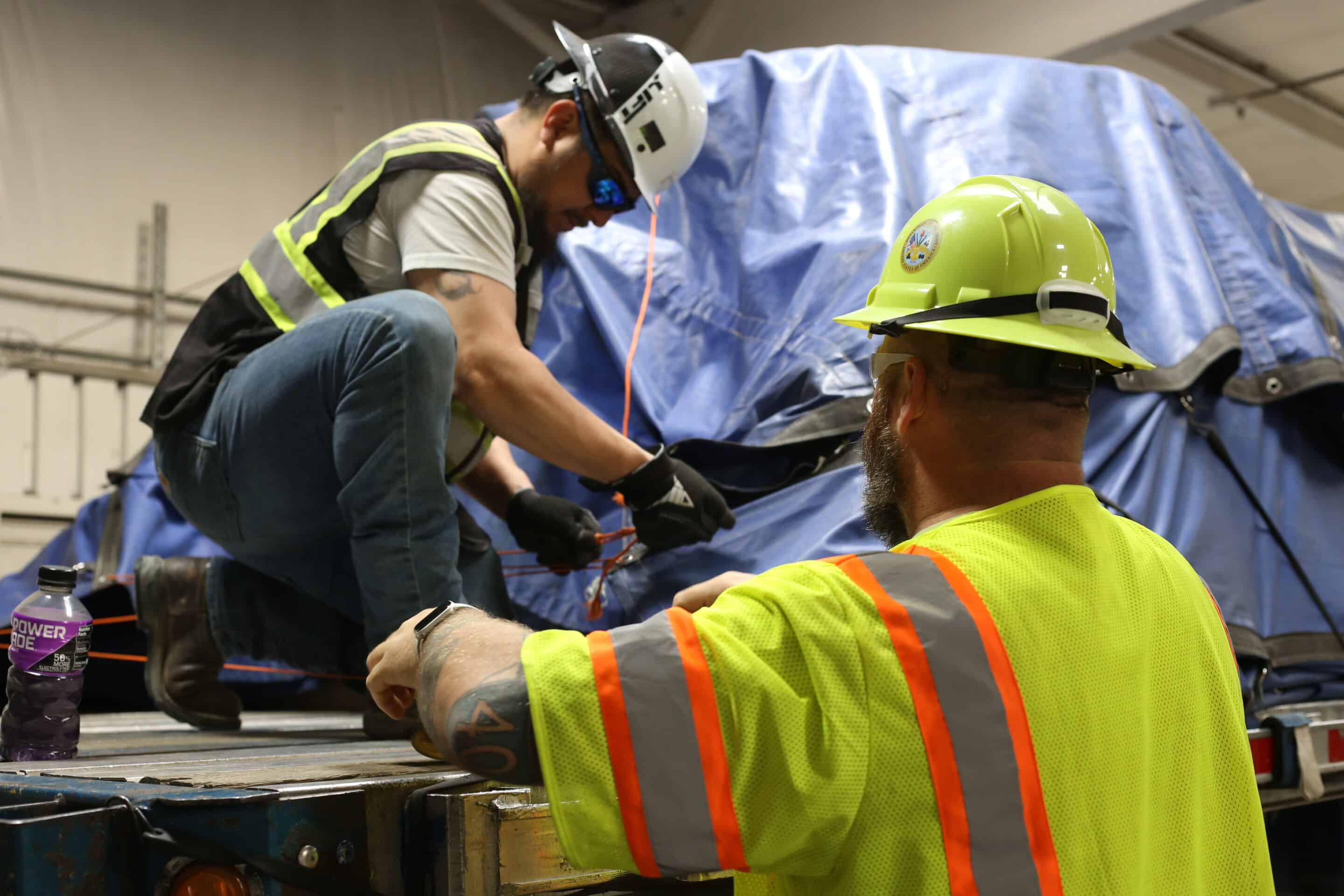 What to Expect During Training
This will vary depending on the company you're at as well as the type of freight you'll be hauling. The more complex or valuable the freight, the longer orientation will take. At Melton, our pre-employment evaluation lasts for 8 days.
The first few days will be less hands-on and more focused on classroom instruction and paperwork. You'll learn about company policies and expectations as well as valuable information about safety procedures. Just like when you were in school, you'll need to pay attention and ask questions in order to succeed. If you haven't completed them before attending, you'll also be completing a DOT physical and a drug test. This is when you'll need to have any prescriptions and medical documents ready.
As time goes on, you'll be participating in more hands-on instruction. At Melton, this will be learning how to safely secure several types of loads, tarping, and maneuvering the truck. Again, be sure to listen carefully and ask questions if you're unsure about a procedure. Safety is of the utmost importance in the trucking industry, and you can be sent home if you fail to adhere to your company's safety protocol. At the end of your orientation, you'll be tested on everything you learned during the orientation process. If you've been preparing during the course of your training, you should be able to complete it with little difficulty.
After the Test: What Happens Next?
Congratulations! Once you've passed your test, it's time to take the next step. This will vary depending on your experience level and company you're driving for. At Melton, inexperienced drivers will be invited onto a driver trainer's truck for a period of time, usually around three weeks. This is to ensure you're ready to adapt to the truck driver lifestyle and that you can complete the job's tasks in a real-world setting. Drivers with verifiable experience may qualify to be on a trainer truck for a shorter time, or might bypass it altogether and start driving their own truck.
Successfully completing your orientation process is an important step on your journey to becoming a professional truck driver. By paying close attention to your company's requirements and processes, you'll make it through the driver training and be on the road in no time. If you're a new driver looking for more information about starting a career in trucking, view our page for new CDL drivers here.